WhatsApp, one of the most widely used chatting apps with billions of users, has become the need of the day. WhatsApp allows the user to interact through messages, calls, statuses, etc. However sometimes to maintain a little privacy you sometimes need to become an invisible user. You might occasionally want access to some of WhatsApp's unique secret features, such as the ability to hide specific chats from view on other people's phones. Also, if you value security and privacy, you might be interested in learning how to chat on WhatsApp without being seen online.
In this article, we will explain you on how to hide your online WhatsApp status while chatting.
How To Hide WhatsApp Online Status While Chatting?
Follow the below steps.
1. Hide Online Status by Replying from the Notifications Panel
To reply to a user and act invisible on WhatsApp you can reply from the notifications panel. WhatsApp doesn't show the user online until or unless the user opens the WhatsApp app. For this method, someone should have sent a message and the message must be hanging on the notifications panel.
You can do this by:
To view your alerts, pull them down from the top of your screen.
If you can't see the Respond option right away, tap and hold the chat window.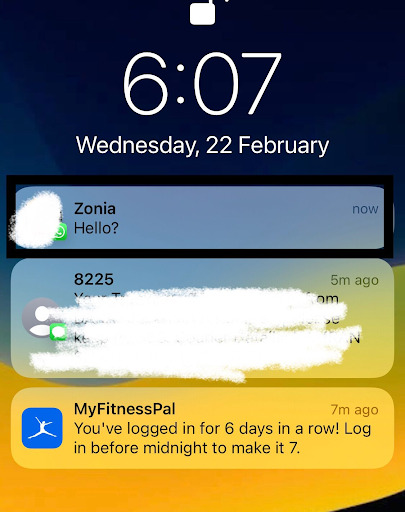 You can type your reply in the notifications section once you tap Reply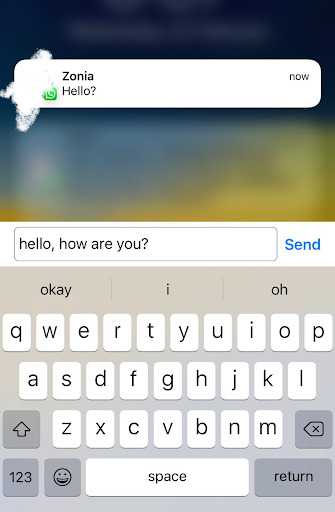 2. Hide Online Status from WhatsApp Settings
You can also hide your online status by turning your last seen off. You can do this by:
Go to WhatsApp Settings > Privacy > Last Seen and Online.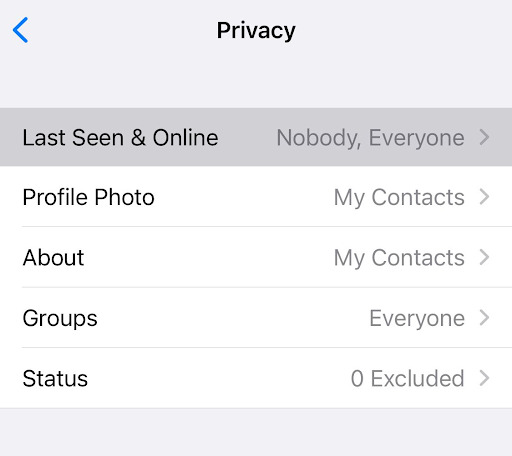 Tick Nobody in the Last seen option.
OR
Tap on My Contacts Except and select the contacts you want to hide Online Status from.
Tick the Same as Last Seen in the Who can see I'm an online option.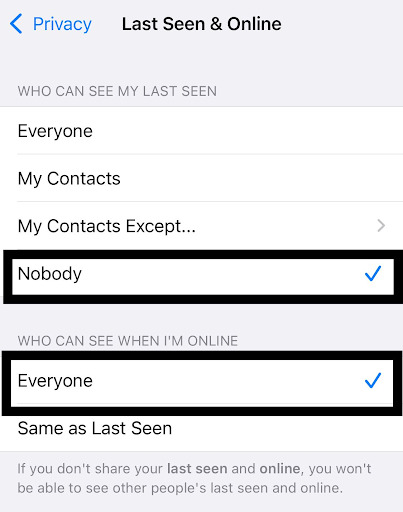 WhatsApp is recently updated and has added this feature Who Can See I'm Online option, so update your WhatsApp if you don't see this option.
3. Hide Online Status by using the Airplane Mode
Using the airplane method is another way to avoid appearing online while responding to a message on WhatsApp. You can open the program after activating Airplane mode. Simply reply to a message to stop the app from showing you as online. The only drawback to this approach is that when Airplane mode is in, you won't be able to receive new messages. You can do this by:
Go to Settings > locate Airplane Mode > toggle it.
[ This will disable all your networks ]
Go to WhatsApp and type the reply to the already received message.
Go back to Settings and disable airplane mode to send the message and receive new ones.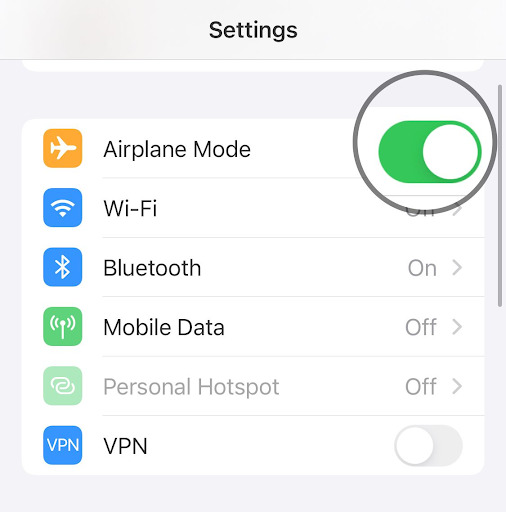 4. Hide Online WhatsApp Status on the Web
Unlike the Android version, WhatsApp Online does not let you hide your online status. To appear offline for WhatsApp Online, there are some Chrome add-ons that can help. This extension includes WAIncognito. There are many intriguing features available with the add-on.
It first aids you in turning on and off read receipts and last seen updates for messages on WhatsApp Online. Also, users can establish a safety timeout, which enables them to have the read receipt sent automatically after a given amount of time.