WhatsApp is a good mode of communication, it helps in sharing images and videos online with our friends and loved ones. If you do this often it may fill up the storage space on the phone. To have ample storage on your devices you should download WhatsApp videos on a PC or iPhone.
By default, WhatsApp video downloads automatically on your PC only if you have internet or cellar network access. In case you have tweaked your WhatsApp settings and are unable to automatically download WhatsApp videos then don't worry.
In this article, we have explained methods to download videos onto your PC & iPhone. You can do this easily by following the below-mentioned steps:
How to Download WhatsApp Videos on PC & iPhone
1. Download Videos Through WhatsApp Web
WhatsApp web is the most used form of transferring media onto your PC but through this, you cannot download a batch of pictures at a time and you need an active internet connection to do so. The following steps should be followed:
Go to your browser and search WhatsApp Web on it.
Open WhatsApp on your phone and scan the QR code.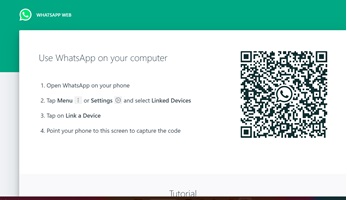 Tap continue and click on Link a Device on your phone.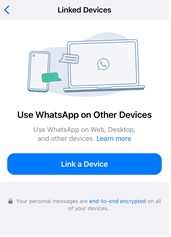 WhatsApp will open on your PC, now go on the chat where the video you want to download is present.
Open the video and tap on the download icon, save it on your PC in the desired location.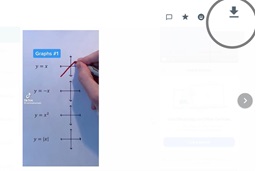 2. Transfer Video via Email
Another preferable way to transfer the video from your mobile to your PC is through email. This will require an active internet connection and email accounts to act as sender and receiver.
You can transfer data via email by following the following steps:
Transfer video via email on iPhone:
Go on the chat where the video to be transferred is present and go to Media, Links, and Docs.
Select the videos to be transferred, click on the bottom icon, and select mail.
Enter the email address to send the video, now you can download the video on your PC by logging into the email.