Are you dealing with an issue of PotPlayer can't Play HEVC in windows 10? This might be because Potplayer is not supporting HEVC files or other reasons.
Don't worry, you're not alone to deal with this problem. Many users also complain about this issue. This problem is mainly resolved by installing HEVC Codec to play the HEVC files on PotPlayer.
In this article, we'll guide you on how to fix PotPlayer can't Play HEVC in windows 10. You can try below the given fixes so that your issue can solve.
How To Fix PotPlayer can't Play HEVC in windows 10
Try the given fixes to solve your problem.
Fix 1: Check if PotPlayer supports the HEVC file
This issue can occur if PotPlayer doesn't support the HEVC file format to play on it. Some playback software, HD players, HD boxes, smart TVs and Smartphone doesn't support this encoding. In comparison, the HEVC playback solution can easily be provided if your current media player can support resolutions up to 8192 X 4320. It means H.265 doubles the data comparison ratio companioned to H.264.
PotPlayer is hard to support this media file format. Other more mainstream devices may not support HEVC videos either. The HEVC files could also be supported and played on PotPlayer if the HEVC codec could be applied and installed on the player.
Fix 2: Install HEVC Codec to play HEVC file on PotPlayer
Another possible way to fix your issue is to install HEVC Code on PotPlayer on your device. Just follow the below steps.
When you load the HEVC file on PotPlayer to play and receive, the "If you want to play the new file, you need the HEVC codec" message, then you need to install HEVC Codec on your device.
Download and install HEVC Codec like K-Lite Codec Pack as an alternative. Open your browser and search for 'K-Lite Codec Pack' and choose one download link.
Once downloaded, double-click on setup and follow on-screen instructions to finish the installation. Once done, restart PotPlayer and the computer, and after the restart, check if the issue is resolved.
Fix 3: Try HEVC Codec Alternatives Players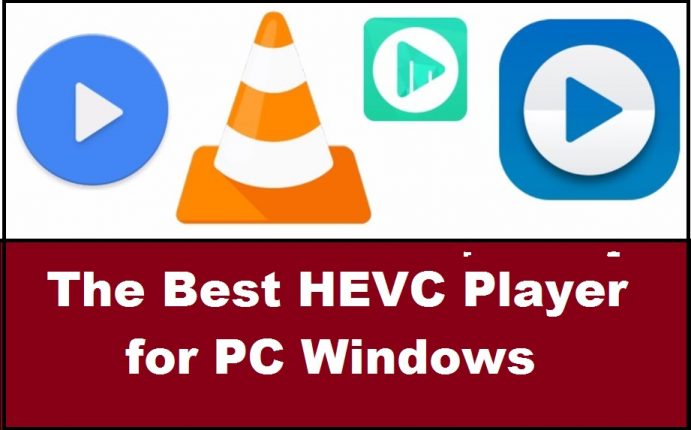 If you're still dealing with this problem, you can try HEVC codec alternatives players to solve your problem. You can get HEVC players from the below list of HEVC Code Alternative Players for your further reference.
Leawo Blu-ray Player: DVD, Blu-ray, CD, HD (4K), ISO file with HEVC, H.264, AVI, MPEG, WMV, ASF, FLV, MKV/MKA, and other popular formats supported.
5KPlayer: It has a rich codec built-in, and can play almost all online mainstream video and audio formats, including MP4, MKV, FLV, MOV, WMV, MPEG, DVD, RMVB, M2TS / MP3, APE, FLAC, AAC, and other formats.
MPV Player: It supports various video formats, audio decoding, and special effect subtitles (the ass special effect subtitles for movie animations are no problem).
These player software can be used to play HEVC files on your device. You can easily get these player software from online source/internet and use it to play HEVC files, and check if it works for you.
Fix 4: Convert HEVC to another common format
If you're still unable to play HEVC file in Potplayer, then you must try this fix to solve your problem. To convert the HEVC file format to another supported format, you can get some third-party Audio & Video File Converter Tool from the internet offers you to convert the HEVC file format to another supported format. You can try the 'Leawo Video Converter' app or other compatible applications for this purpose.