We'll show you exactly how to setup and login to your Express VPN on Windows. Although, it's free to download, you will need to have an ExpressVPN subscription to connect and login to it.
Install and sign up for Express VPN on Windows
Open the Express VPN app
You will need an Express VPN subscription or ExpressVPN activation code to start browsing the Internet without censorship. Get that subscription and follow further steps.
Copy the code on your account dashboard. You will be asked to provide it later
Once the ExpressVPN download for Windows is complete, open the installer and follow the instructions to finish the installation
ExpressVPN Login – How do I login to ExpressVPN (step-by-step)
Once the ExpressVPN installation process is complete, open the VPN application to log in and start the service. The software will prompt you to enter your username and password — use the same information you provided earlier when creating an account.
After Express VPN login is successful, click the red power button in the center of the screen to activate the service. Once you're connected and configured, ExpressVPN will provide online security, protect your identity, allow anonymity, stop eavesdroppers, unblock websites, and grant uncensored access to the internet.
Connect ExpressVPN for Windows in 3 easy steps
Click the big middle button to connect. Click the location bar to connect elsewhere
Choose a VPN server location from the Recommended or All Locations tab
Once connected, go online with enhanced security and privacy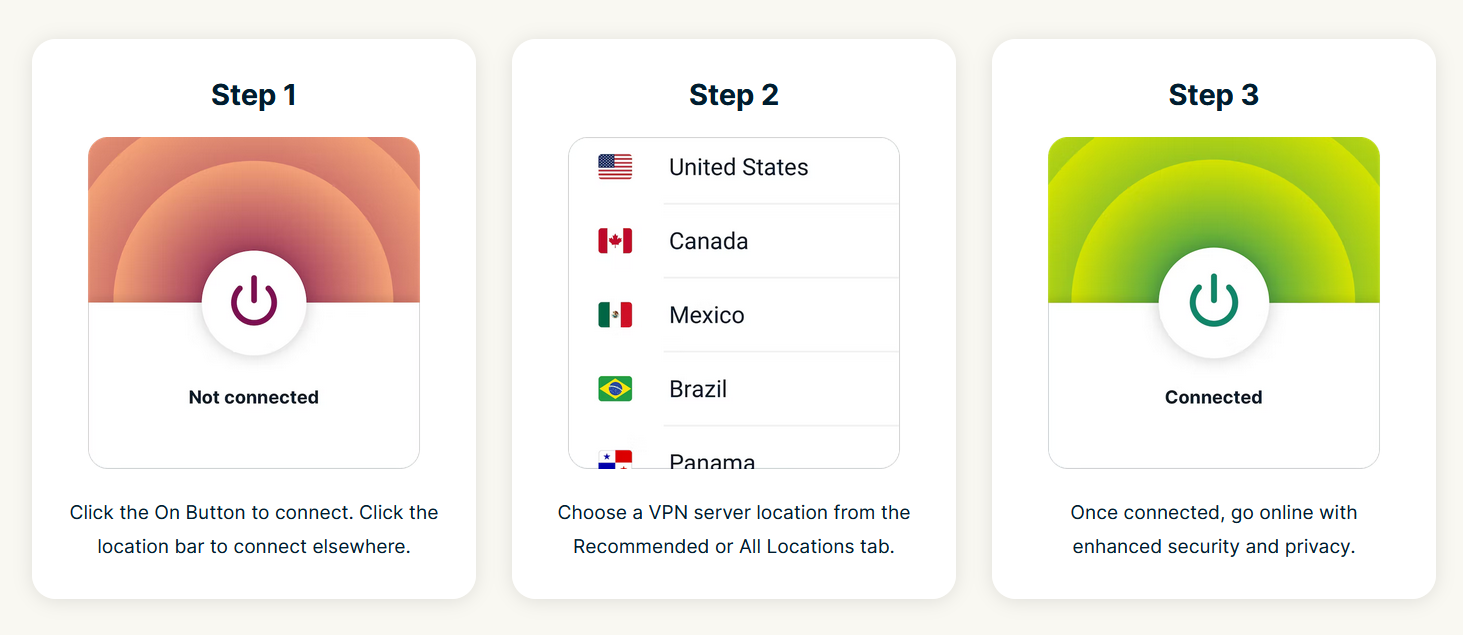 Why can't I log into my ExpressVPN account?
The VPN server location you are trying to connect to is under maintenance or it may have been blocked by your antivirus or online security application. It could also be that you are are not using the latest version of the ExpressVPN app for Windows.
How much is Express VPN login?
It offers three subscription plans. $8.32 per month for a 12-month plan, $9.99 per month for a six-month plan, and $12.95 per month for a one-month plan.
How do I Cancel my ExpressVPN account?
Sign in to your ExpressVPN account.
Select My subscription from the left menu, then Edit subscription settings. (Alternatively, select My Subscription > Edit settings
Select Turn Off Automatic Renewal, then follow the prompts until you see "Your subscription has been canceled."
After you have turned off automatic renewal, you will not be billed automatically for another subscription cycle. You can still use ExpressVPN app until the last day of your current subscription cycle.