If you want to import or export settings in Potplayer and you don't know how. Don't worry. In this article, we'll guide you on the best way to import settings in Potplayer. Just follow the below steps.
Before you try to apply settings it's important that you have downloaded the latest version of PotPlayer on your Windows PC.
Open the Potplayer.
On the top left corner, Click on the Potplayer and a menu will open.
Go to preferences or simply press F5 as a shortcut key
Click on General > use option "Store settings into .ini file"
Close Potplayer.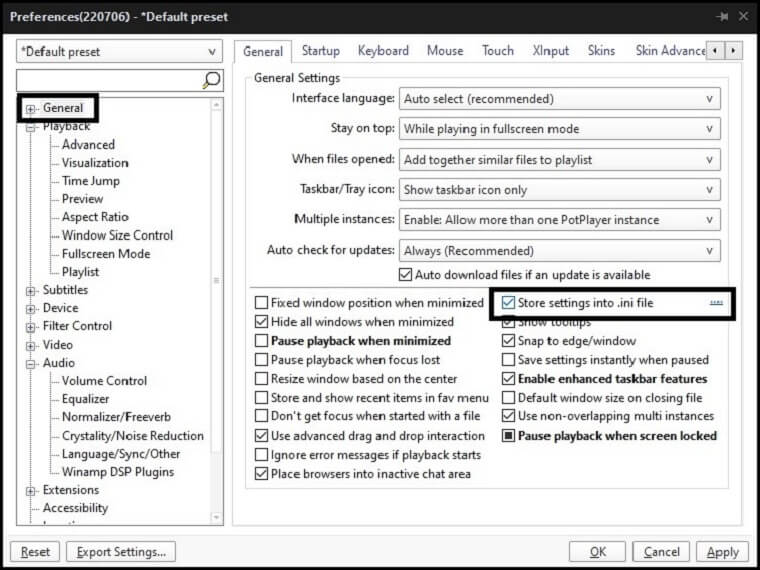 Backup the file PotPlayerMini64.ini, or just copy/paste it, you can rename it, add the current date
To restore close PotPlayer, delete or rename the current PotPlayerMini64.ini file, copy the ini file from backup to the PotPlayer install folder, and rename it to PotPlayerMini64.ini.