Your hard-earned PS5 has that little mic positioned in its controller. This tiny in-built PS5 controller mic is always turned on. For this reason, you hear all the chatter from other people in your headphones when you go online.
In other cases, you could broadcast yourself while in a game, or transmit your screams and background noises or even echoes to a much larger audience, if you forget to mute the PS5 controller mic. Therefore, it is good to know how to mute or turn off a PS5 controller mic by default so next time you don't feel bad about it.
In this article, we will talk about the quickest and easiest way to mute a PS5 controller mic. We will also learn to mute the entire PS5 system or permanently disable/turn off the DualSense Microphone. In the last, you will see how to mute party chat from coming through the PS5 DualSense controller.
Method 1: How to Mute a PS5 Controller Mic the Easiest Way
The easiest way to mute the PS5 controller mic is to simply tap the Mute button situated directly below the PS button on your dpad. When you do this, the button will light up to orange to indicate that the PS5 DualSense mic has been muted. Alternatively, you can hold the mute button until it begins to blink. This will mute your DualSense microphone.
Method 2: Permanently Disable the In-build PS5 DualSense Microphone
On the PS5 home screen, click on the cog or gear-shaped icon to open the "Settings" menu
Step 2: In the Settings menu, scroll down and then select the "Sound" option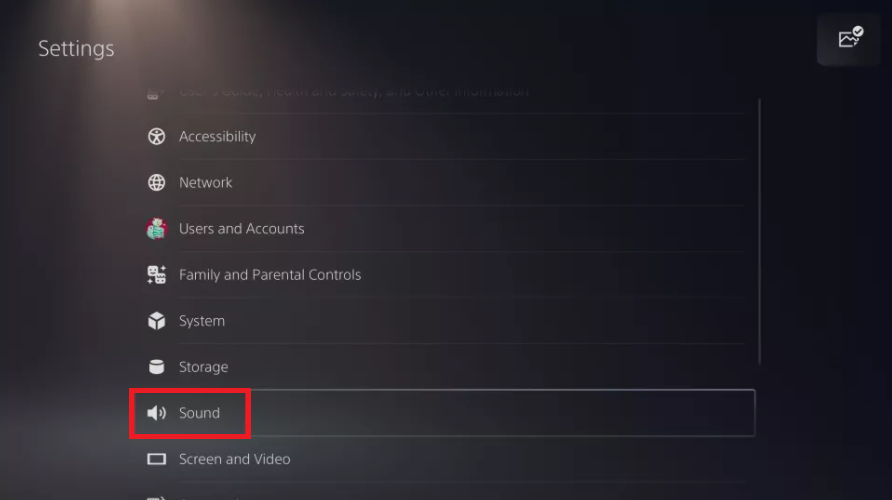 Make sure that the "Input Device" is set to "Microphone on Controller," and then scroll down to "Microphone Status When Logged In." Change its value from "On" to "Mute."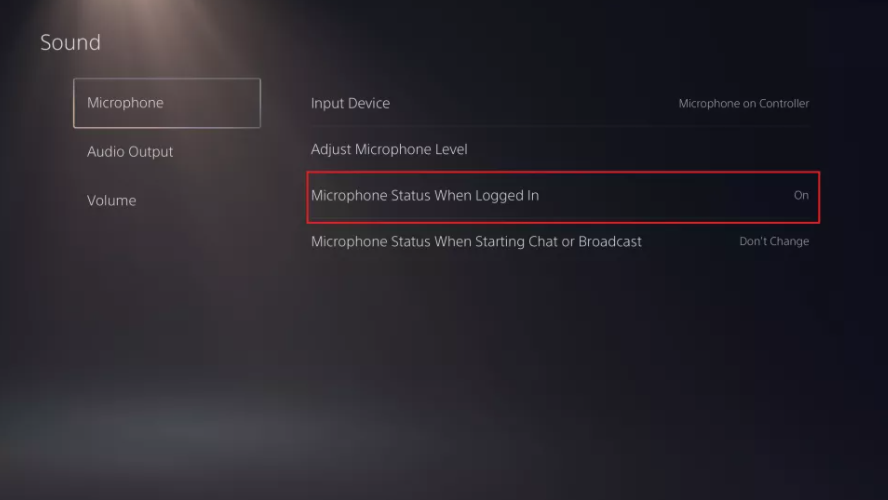 This will Permanently Disable Your DualSense Microphone
Now, your DualSense controller will have a solid orange light on the Mute button when you start the PlayStation 5. To unmute the mic on the DualSense controller, tap the Mute button, and the orange light will switch off
Alternatively, hold the Mute button until all sound output stops, at which point you'll see the button blinking orange to indicate your entire PS5 system has been muted
Mute the Party Chat From Coming Through The DualSense
The above methods disable your controller speaker, but if you specifically want to mute only party chat, follow these instructions…
Long Press the PlayStation (Home) button
Navigate to In-Game Lobby
Mute
This will stop other players from blathering on while you're trying to focus on your game
How to Mute PS5 Controller Mic on PC
Sometimes gamers want their PS5 Controller microphone off on a PC. Follow the steps to mute the mic on your computer:
Connect your PS5 controller to your PC
On the Desktop, right-click on the Speaker icon present on the taskbar
Select Open Sound Settings
When a window opens, select Sound Control Panel from the list of options present at the top right corner
When another new window opens, go to the Recording tab
Scroll Down to find the option that says "Wireless Controller". Speak something in your controller microphone to easily spot it in the list
Double-click on it to open a new window
Under the General tab, click on the speaker icon to completely mute it
Click on Apply
Click on Ok to mute PS5 controller mic on PC
Youtube Guide on How to Mute or Disable PS5 DualSense Controller Mic