Sometimes, users want to reset the PotPlayer setting due to some reason. But they can't find the setting to reset PotPlayer settings. So, in this guide, we'll tell you how to reset PotPlayer settings.
To reset PotPlyaer settings follow the below steps.
Launch the Potplyaer.
Tap on F5 to access the Preferences window.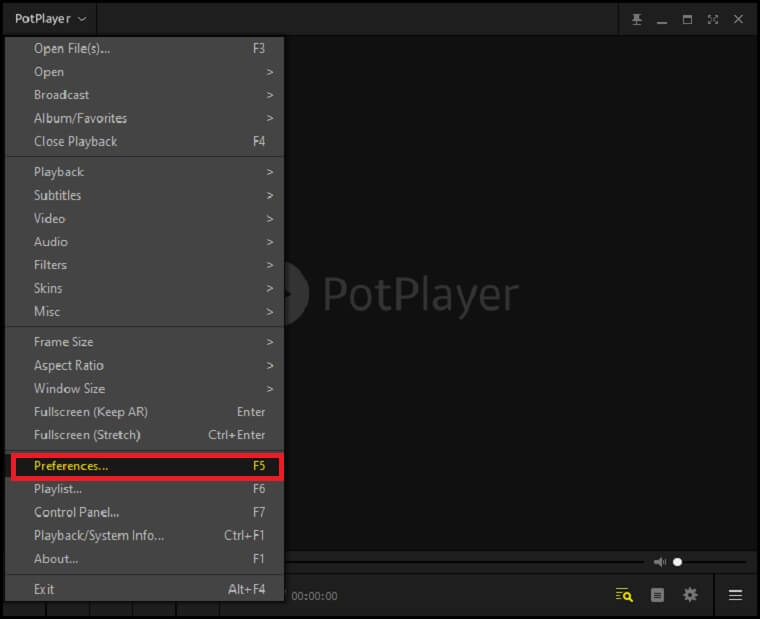 Click on Reset(On the bottom left corner of the preference window).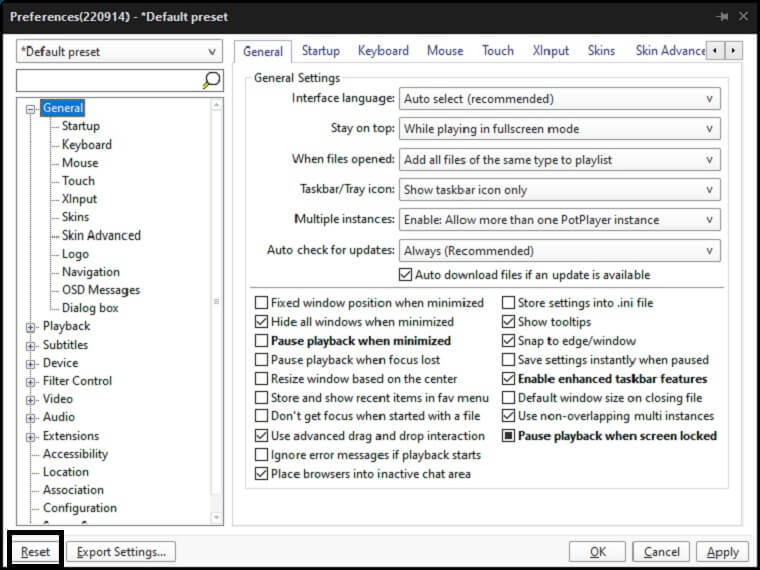 That's it. You can reset settings in PotPlayer very easily.