Are you getting the Roblox error code 277 right after 20-30 minutes of gameplay? If so, you're not alone. This error is a common problem that can occur for a variety of reasons. But don't worry, there are a few things you can do to fix it.

In this article, we'll walk you through the steps to fix Roblox error code 277. We'll also explain what causes the error and how you can prevent it from happening in the future.
So whether you're a casual Roblox player or a dedicated gamer, read on to learn how to fix error code 277!
What is Roblox Error Code 277?
Roblox's "Error code 277" occurs on mobile or PC when you get disconnected from the game server while playing. Roblox will stop the game to reconnect, but it might not work. The problem could be on the game's server, Roblox itself, or your own connection.
What is Error Code 277 on Roblox with Good Internet?
Roblox error code 277 is a generic error message that typically indicates a server failure, though it can also be brought on by connectivity or network problems, even if you have good internet.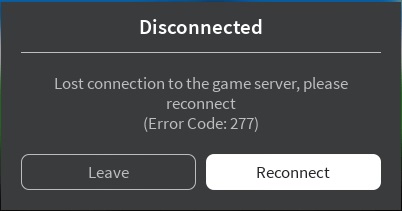 The error can occur for a variety of reasons, including:
A problem with your internet connection
A problem with the Roblox servers
A problem with your computer
How to Fix Roblox Error Code 277 on Mobile & Windows PC
To fix Roblox's Error code 277 on windows 11, start by ensuring you have the newest Roblox version. If you're unsure, download and install the latest version of Roblox. Then, try the below quick fixes;
Check your internet connection.
Restart your computer.
Update your Roblox client.
Contact Roblox support.
Try Another Network.
In case, the problem still exists, then try the below potential fixes;
1. Check the Server Status of Roblox
If reinstalling Roblox didn't fix the error, check the server status. The servers might be down for technical reasons or maintenance. If so, just wait and try again later.
2. Clear Roblox Log Files
All apps, including Roblox, keep cache and log files on your computer. These files can get damaged, causing errors like Roblox's error code 277 on windows 11. To avoid these issues, it's good to clear Roblox log files from time to time. Here's how:
Step 1: Press Win+R on the keyboard to show the Run dialog.
Step 2: Type: %localappdata%\Roblox\logs in the Run dialog box and press Enter.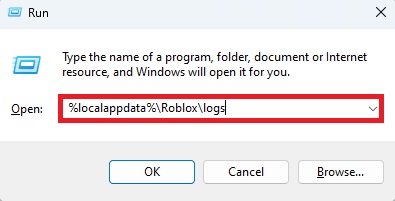 Step 3: A folder with Roblox temporary log files will open.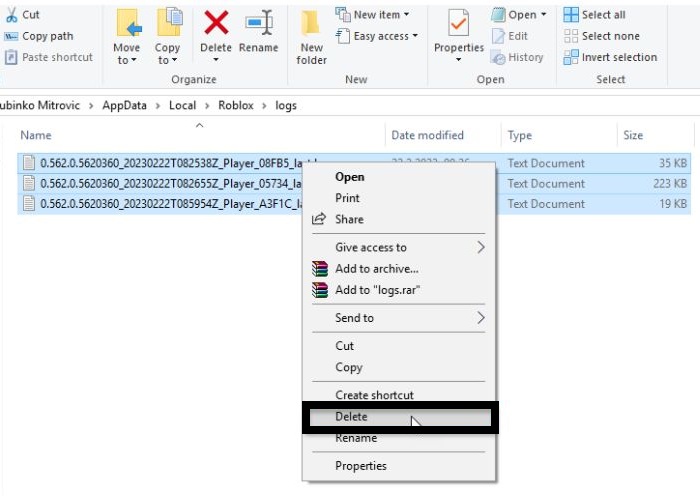 Step 4: Select all files using Ctrl + A on the keyboard, then right-click and select Delete.
Step 5: To clear the Roblox cache, press Win + R, type %Temp%\Roblox and press Enter.
Step 6: The deletion procedure is the same as in the case of log files.
This way, you have cleared all Roblox logs and cache files. Run the game and see if the error code 277 is gone. If not, go to the next step.
3. Run the Game in Compatibility Mode
Windows 10/11 is great for gaming, but certain games might not start or run smoothly. This is often the case with older games in new systems, and even newer ones can have issues. To fix Roblox's error code 277, try running it in compatibility mode. Follow these steps:
Step 1: Right-click on the Roblox shortcut on the desktop and select Properties.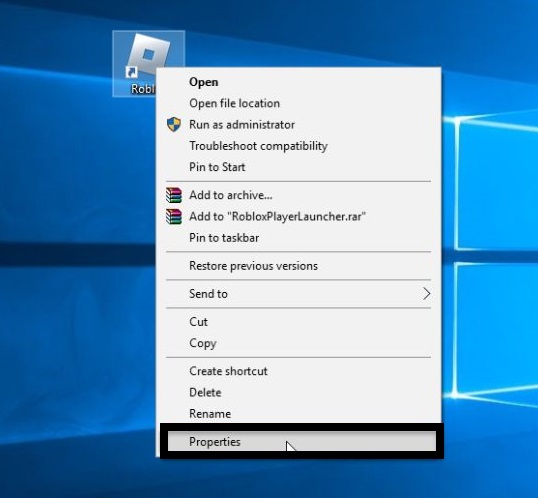 Step 2: Choose the Compatibility tab from the top bars.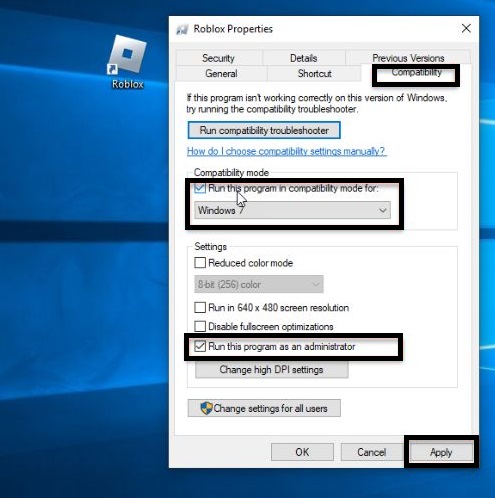 Step 3: Check Run this program in compatibility mode, and choose Windows 7 or 8 from the drop-down menu.
Step 4: Check the Run this game as administrator option for more stable operation and better compatibility.
Step 5: Press Apply and OK, then run Roblox to be sure that Roblox works fine without error code 277.
4. Update the Web Browser
If your web browser isn't updated, you might encounter Roblox Error Code 277. To avoid this, always keep your browser up to date for new Flash player and JavaScript versions. We recommend using Google Chrome. Here's how to check your browser's update status:
Step 1: Open Chrome and click on the three dots on the top right side.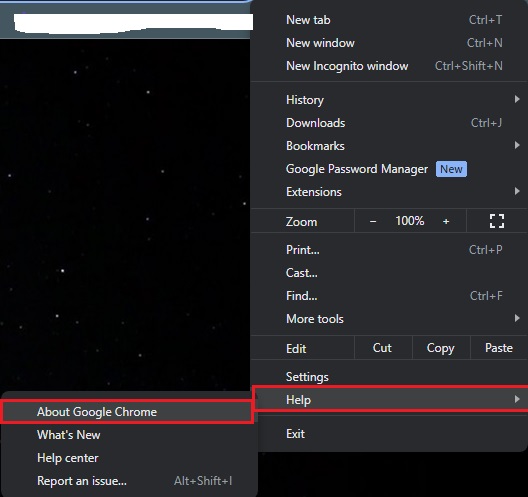 Step 2: Go to the Help option and select About Google Chrome.

Step 3: If it happens to be an older browser version, auto-update will start.
5. Clear the Web Browser Cache
One possible cause of the 277 error could be your browser's cache causing Roblox files not to load correctly. We recommend clearing the cache as follows:
Step 1: Click the three dots on the top right in the Chrome browser.
Step 2: Choose More Tools and Clear browsing data.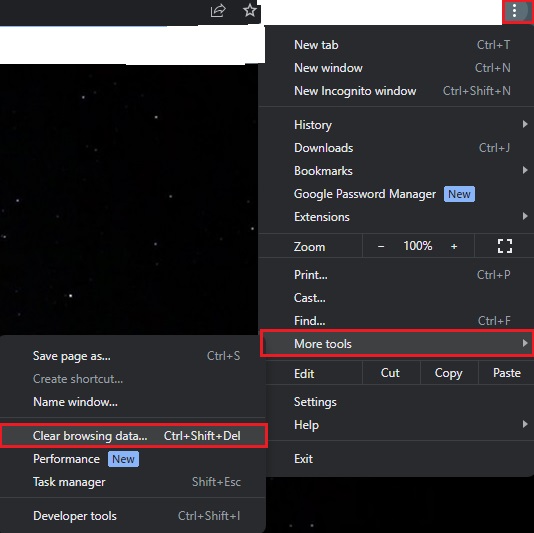 Step 3: Select clear Cookies and other site data and Cached images and files to clear all your browser's cache and temporary data.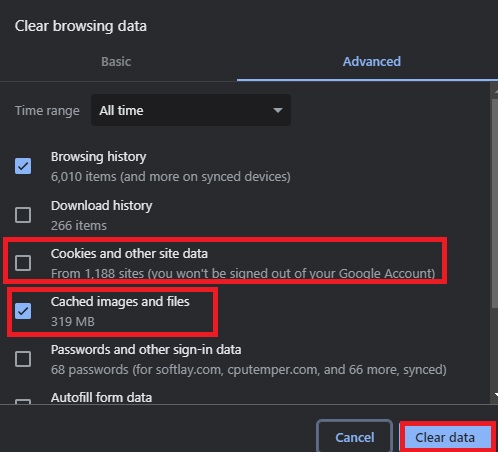 6. Disable Extensions in Web Browser
AdBlocker and some other extensions in your web browser can cause the connection to the Roblox server to be interrupted. We advise you to disable or remove AdBlocker and all other extensions and then try to connect to Roblox. Here's how to do it;
Step 1: Click on the "Manage Extensions".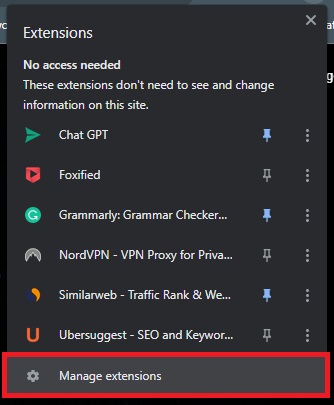 Step 2: Disable/Remove the AdBlocker extension.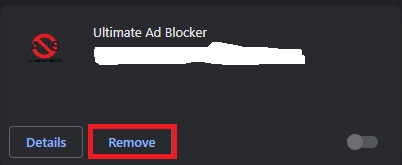 7. Change the Opened Ports on Your Router
To solve Roblox error code 277, consider changing the open ports on your router. Follow the guide below to do this:
Step 1: Click the Windows icon on the taskbar and then choose the Settings option.
Step 2: Click the Network & Internet option on the Settings window and then click the View your network properties option on the right side of the current window.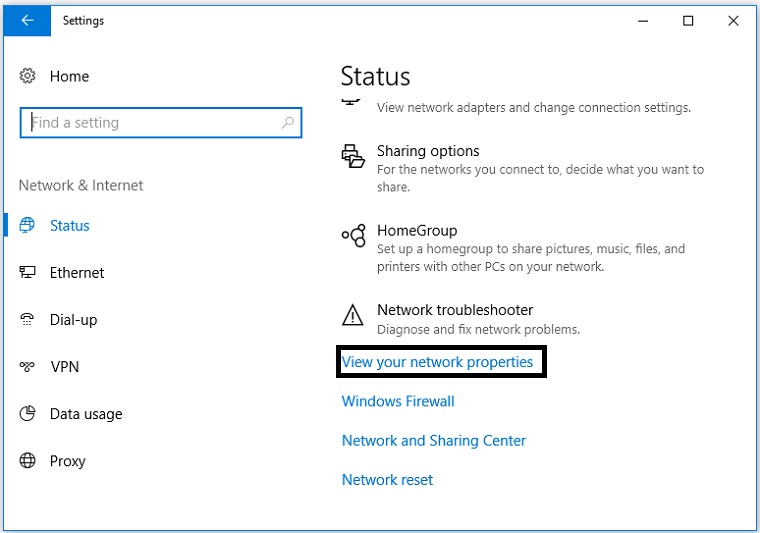 Step 3: Find your router's IP address that is the one next to Default gateway.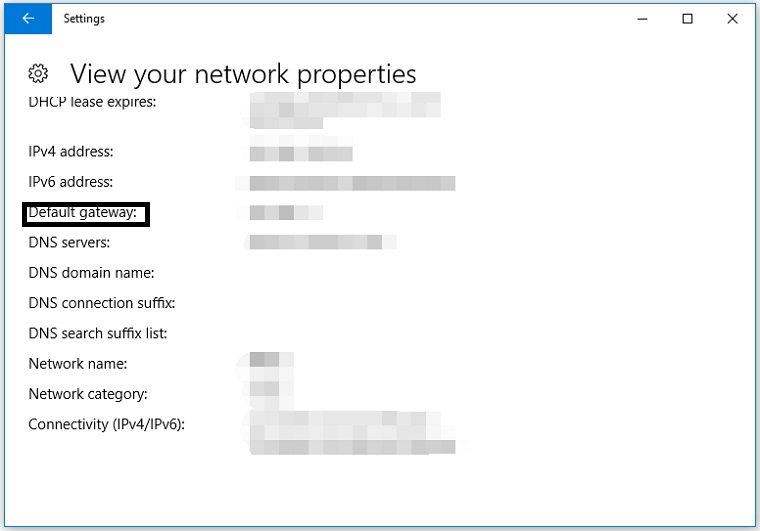 Step 4: Go to Google or other browser and type the IP address to access your router's settings page.
Step 5: Input your username and password.
Step 6: Click the option like Fort Forwarding, Applications, Gaming, Virtual Servers, Firewall, Protected Setup, or Advanced settings. Then, open your preferred port range by filling out the required information:
Name/Description– Type in Roblox.
Type/Service Type– Enter UDP.
Inbound/Start– Type in 49152.
Private/End– Type in 65535.
Step 7: Type your IP address and then click the Save or Apply button to save the changes. Then, restart your router to execute the changes.
Step 8: Disconnect your computer from the router and then reconnect it to see if the Roblox error code 277 gets solved.
8. Reset the Internet Option
To resolve the Roblox error code 277, you need to reset the internet options. To do so, just follow the below steps;
Step 1: Go to Internet Explorer (make sure it is updated to the latest version).
Step 2: Click the settings icon and then choose the Internet options option.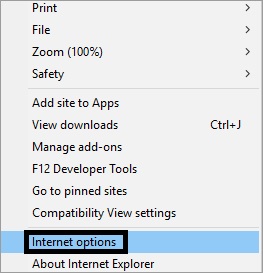 Step 3: Navigate to the Advanced tab and then click the Reset button.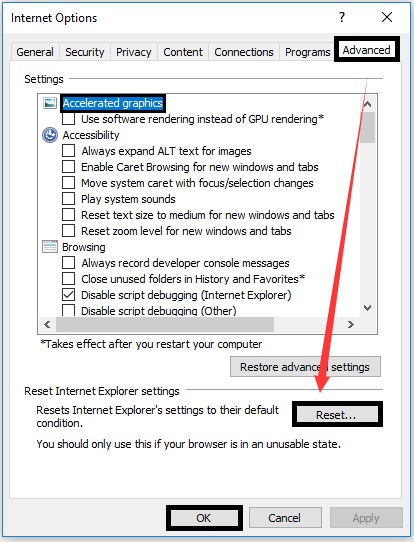 Step 4: Close Internet Explorer and play Roblox again.
9. Reinstall Roblox
If all the listed solutions don't work, it might be the case of corrupted game files or bad installation, which can also lead to error code 277 in Roblox. Uninstall Roblox and then reinstall it:
Step 1: Type Roblox on Cortana's search bar.
Step 2: Right-click the Roblox search result and then choose the Uninstall option.
Step 3: On the Programs and Features window, locate and highlight Roblox and then click the Uninstall option.