Get tired of playing songs one by one and wanted to play them in the Playlist? Well, PotPlayer has a built-in feature to create a playlist. You can create a playlist in multiple formats i.e dpl, pls, m3u and ASX.
In this article, we'll guide you on how you can easily create playlists in PotPlayer. Just follow the below steps.
Open the Potplayer.
On the top, left corner, click on it and go to Playlist or simply press F6 as a shortcut key on the interface.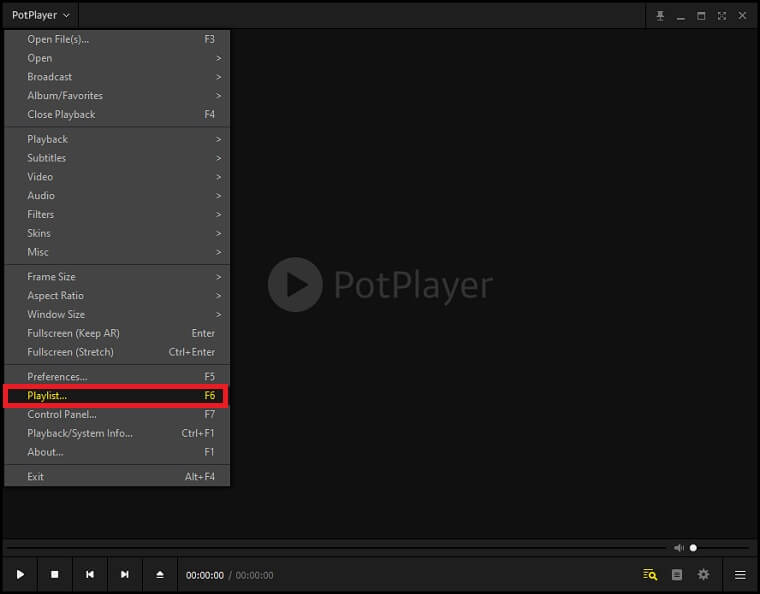 The playlist will open > Right-click on any of the files and it will show options.
Go to "Playlist" > Click on "Save Playlist as" OR simply press F2 as a shortcut key.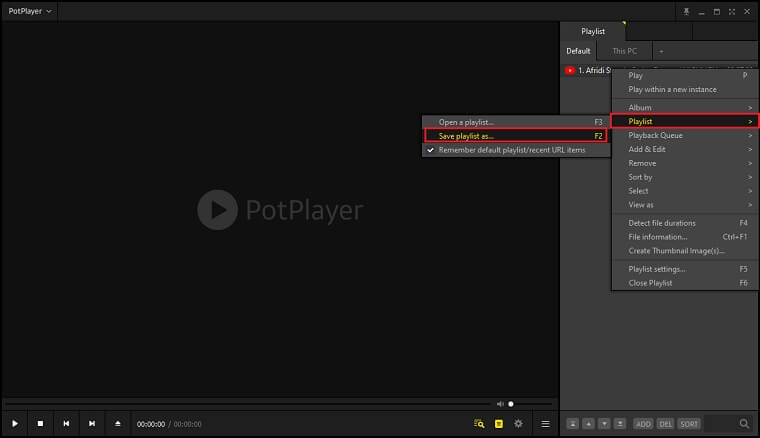 It'll open a new window where you can save a playlist in 4 options – dpl, pls, m3u and ASX.