PotPlayer isn't just a simple video player. This tool has a built-in function that allows users to record a playing video. Here we will show you how easily you can record a video in PotPlayer.
Launch the Potplayer and play the content you want to record.
Right-click on the interface of the Potplayer.
Go to Video > Video Recording > Record Video or just press Alt+C.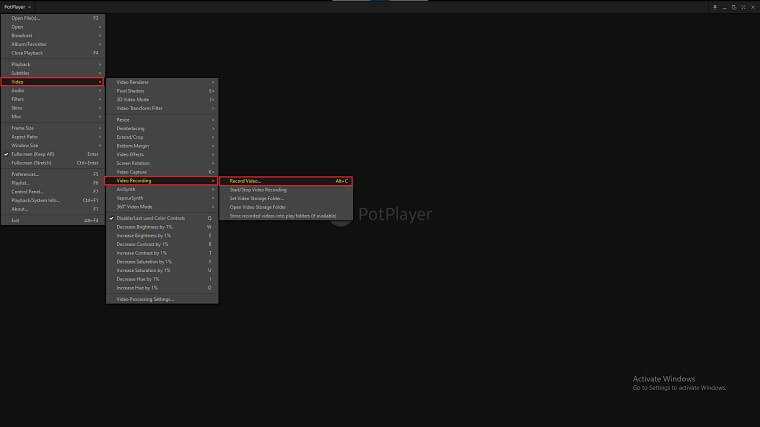 Video Recording settings
Try these best settings so that your video should record in good quality and resolution.
In the Video Recorder settings, first select where to save the recorded video and give it a filename prefix if need be.
From the drop down menu select the video format you'll want the player to use for the recording.
For maximum flexibility, MKV is the best choice as it gives you the widest choice of video and audio codecs to use (lossy and lossless ones).
MP4 is however the most widely used format and so that's most likely what you'll want to use. The caveat though is that will lessen the choice of codecs you can use.