Deleting WhatsApp messages is a good way to secure space on your mobile. If you have intentionally or unintentionally deleted WhatsApp messages without creating a backup on iCloud or Google Drive then What?
Can you restore deleted WhatsApp messages if you didn't create a backup? What if you have only deleted one contract message and you want to restore it after a year on a month?
If you are in a situation where you have detailed WhatsApp messages due to factory restoration or any other reason without backup. But now you want to restore them then this article is for you.
Below mentioned steps will help you restore your deleted WhatsApp messages without backup.
1. How to recover deleted WhatsApp messages without backup on iPhone
Without a backup, how can I restore deleted WhatsApp messages on my iPhone? The only option to retrieve deleted WhatsApp messages on an iPhone without a backup is to use iPhone data recovery apps that are third-party apps but these are ae to use. If you have never made a backup with iTunes or iCloud then these tools are quite handy.
You can use Enigma Recovery or PhoneRescue for iOS, whereas in this article we will be guiding you on PhoneRescue as it comes highly recommended because it allows you to recover 31 different iOS file types without a backup, including WhatsApp, text messages, photographs, videos, and more.
In order to restore deleted WhatsApp photographs without a backup, you can also use this tool.
Follow the steps below.
Download PhoneRescue for iOS in its most recent iteration (Windows PC and Mac are supported).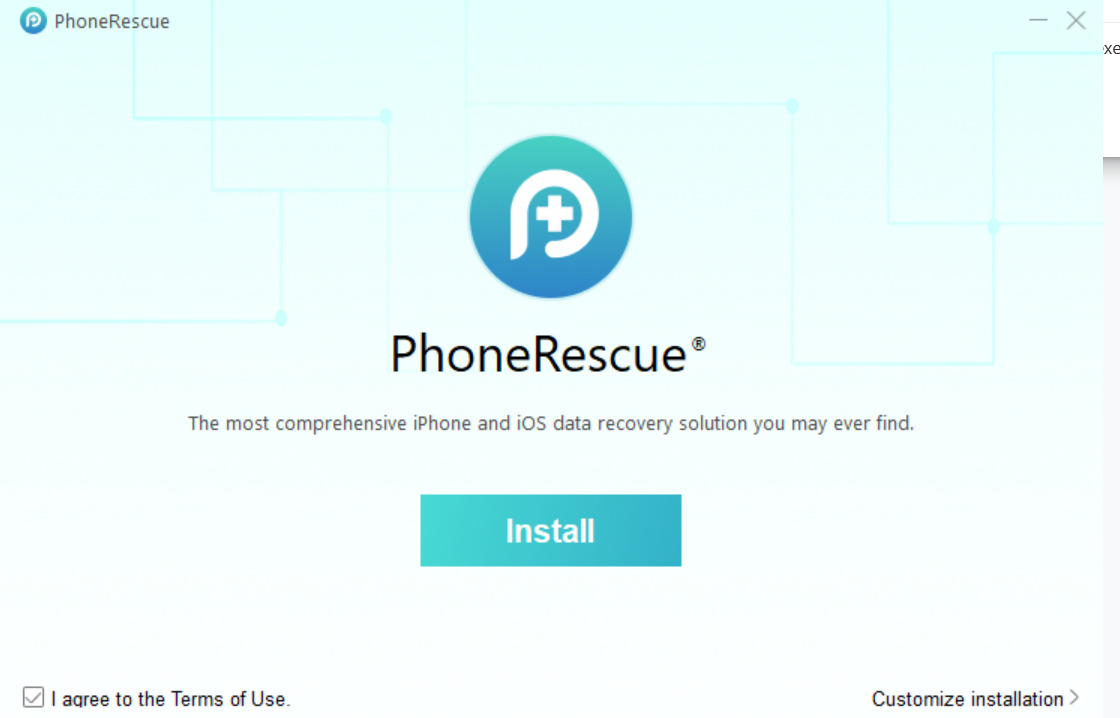 On your PC, launch PhoneRescue for iOS.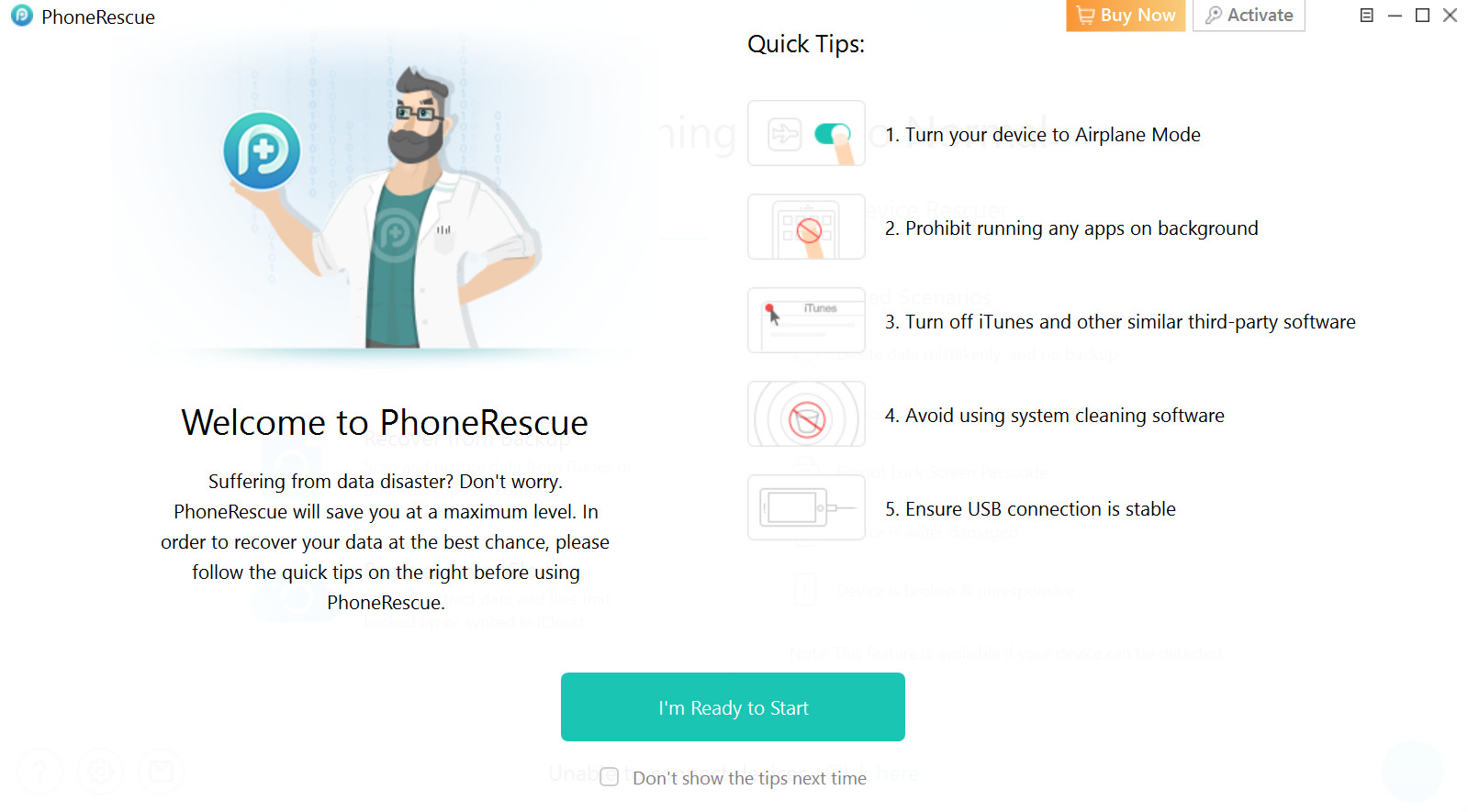 Use a USB cord to connect your iPhone to the computer.
Choose the mode for Recover from iOS Device. To proceed, click the right arrow.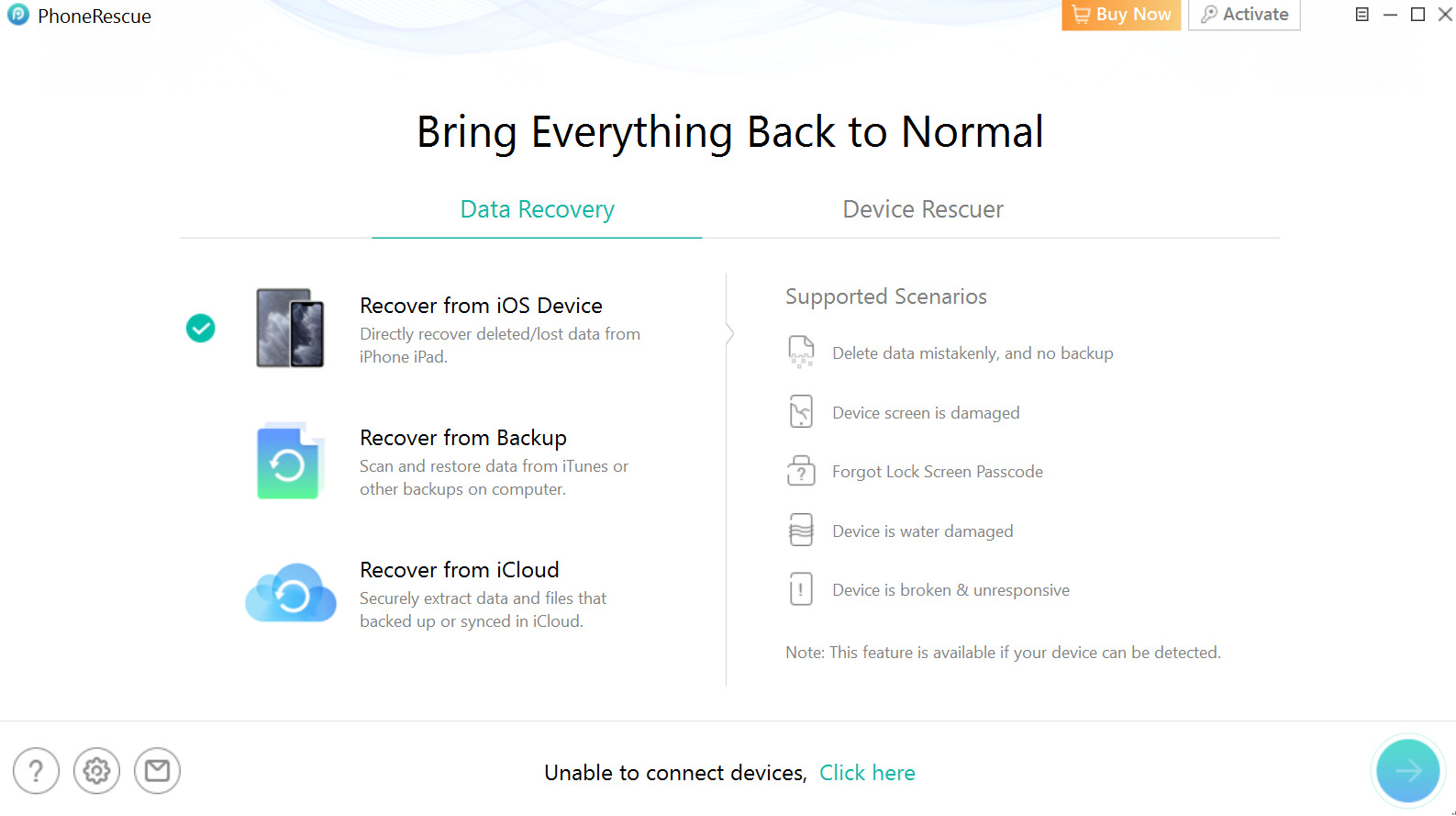 Pick WhatsApp alone to scan, or select All from the menu. Click OK to proceed.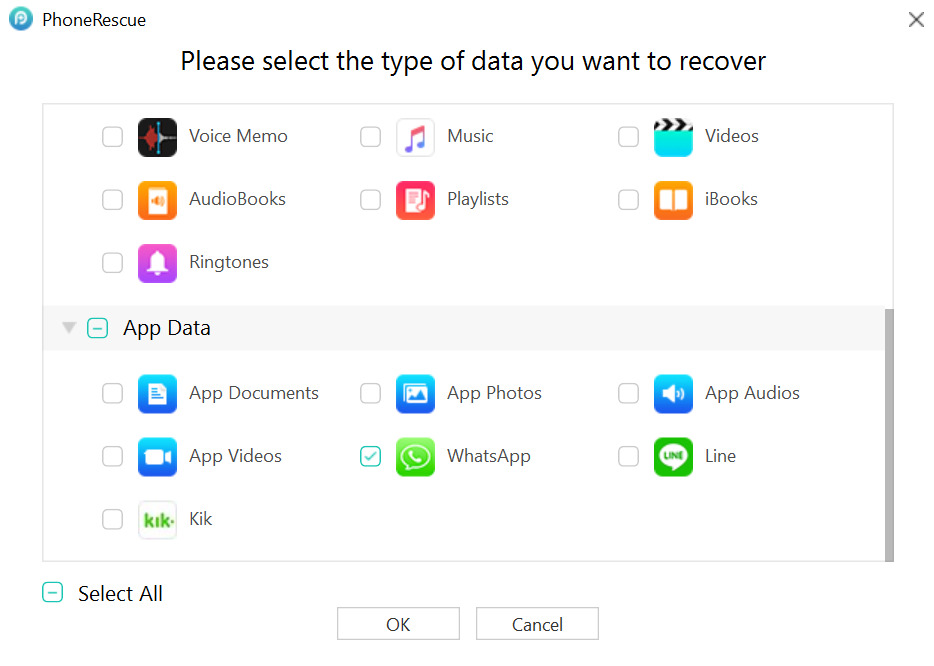 Examine and choose the WhatsApp attachments and messages you want to save. To retrieve the chosen WhatsApp messages, click the Recover icon in the bottom right corner of the screen. The erased chat history can be recovered on your computer or smartphone.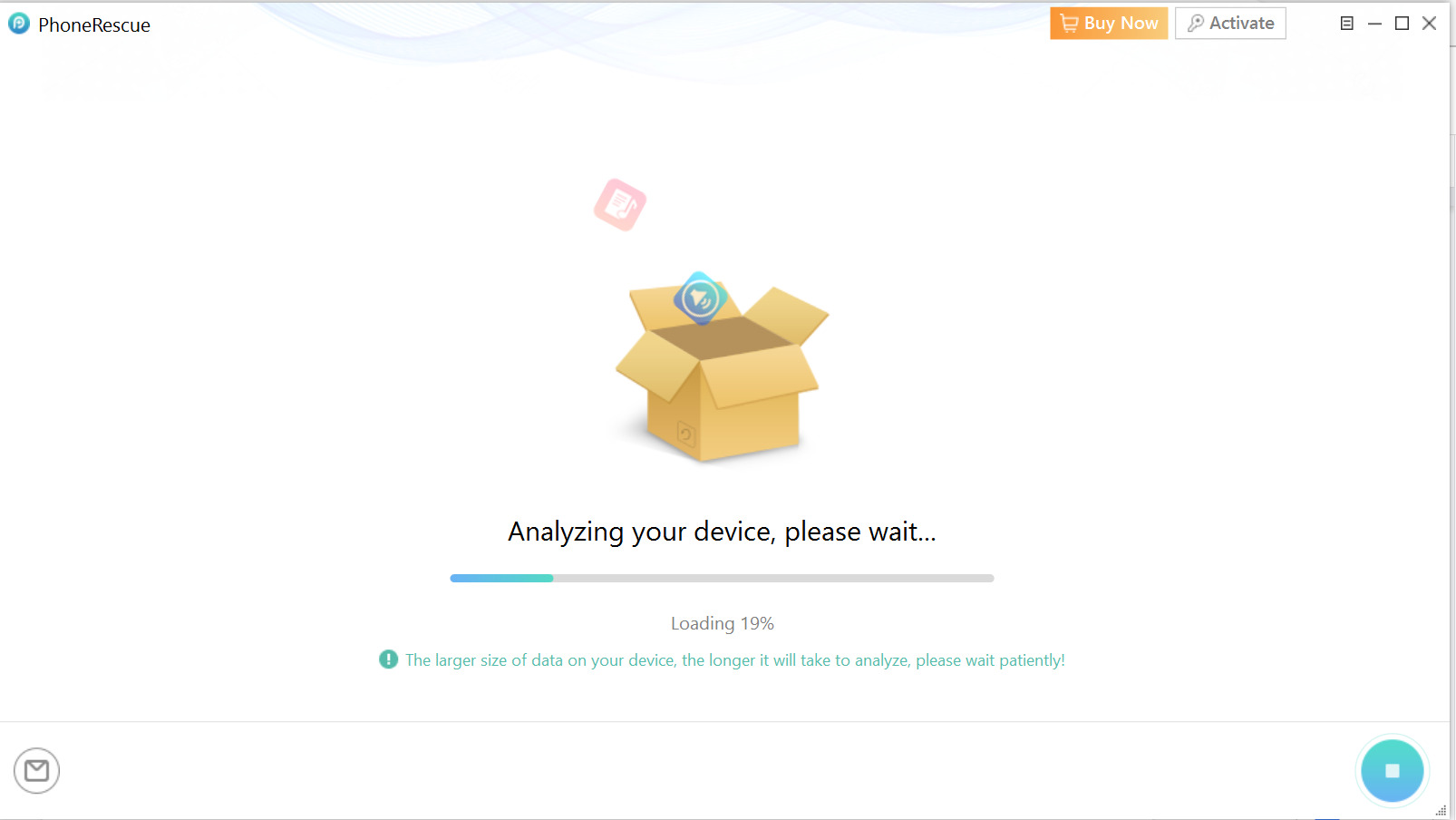 [ The larger the size of data on your device the longer it will take to recover deleted data, you need to wait patiently.]
Windows OS: Windows 11, Windows 10, Windows 8, Windows 7, Windows Vista, both 32bit and 64bit.

Mac OS: macOS Ventura, macOS Monterey, macOS Big Sur, macOS Catalina, macOS Mojave, macOS High Sierra, macOS Sierra, OS X 10.11, 10.10, 10.9, 10.8
2. How to Recover Deleted Data without Backup on Android
There is a widespread misconception that recovering deleted WhatsApp messages on Android without a backup is impossible. Fortunately, that is untrue. To recover all deleted chat messages, use the local backup and recovery program for WhatsApp.
MobileTrans, a comprehensive platform that provides numerous advantages, including WhatsApp Data recovery, is one excellent piece of software that makes it feasible. Keep in mind that you can restore backup files to get them back.
Users of Android devices can currently benefit from WhatsApp data recovery. Without a backup and with no data loss or restrictions on the kind of data that may be restored, users can recover WhatsApp chat. You can retrieve deleted text clicks, including the deleted media files from discussions with some people, in other words.
Read below to get complete guidance.
Install MobileTrans on your computer.
Select Backup & Restore > Deleted WhatsApp Data Restoration, and then click OK.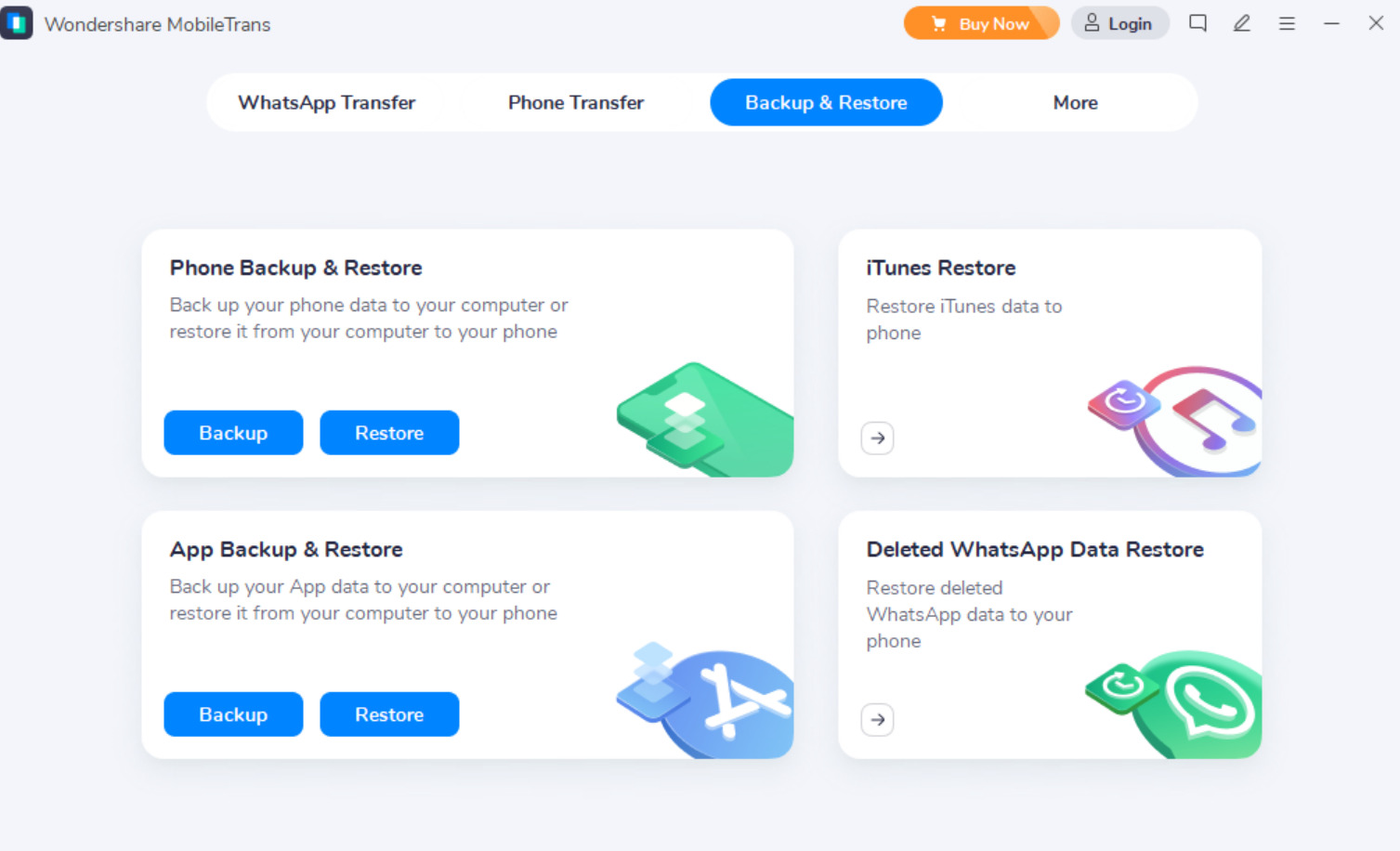 Attach your Android device to the computer, launch the WhatsApp software, then use your Android device as directed by the on-screen prompts.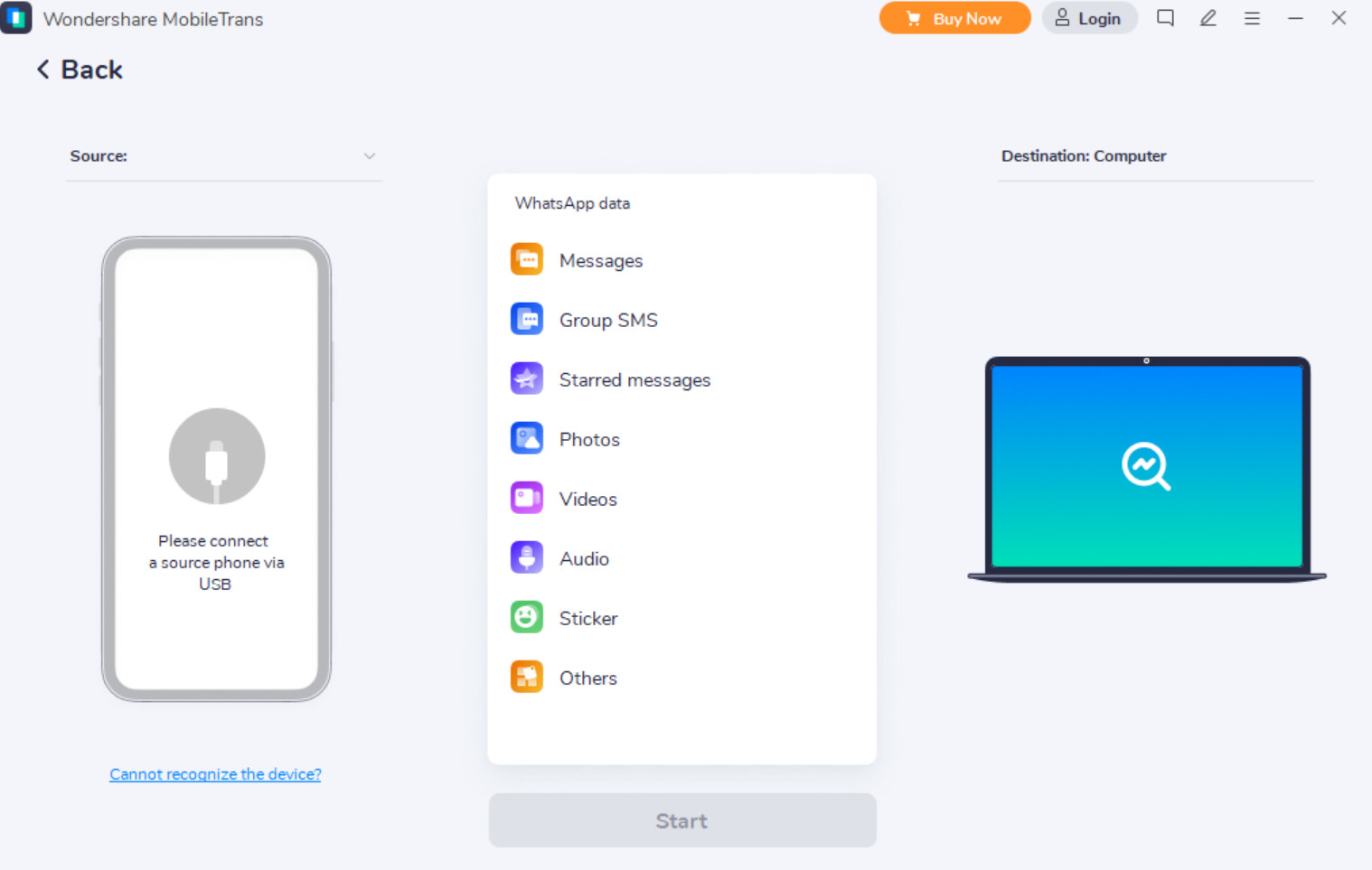 Allow WhatsApp to install on your phone.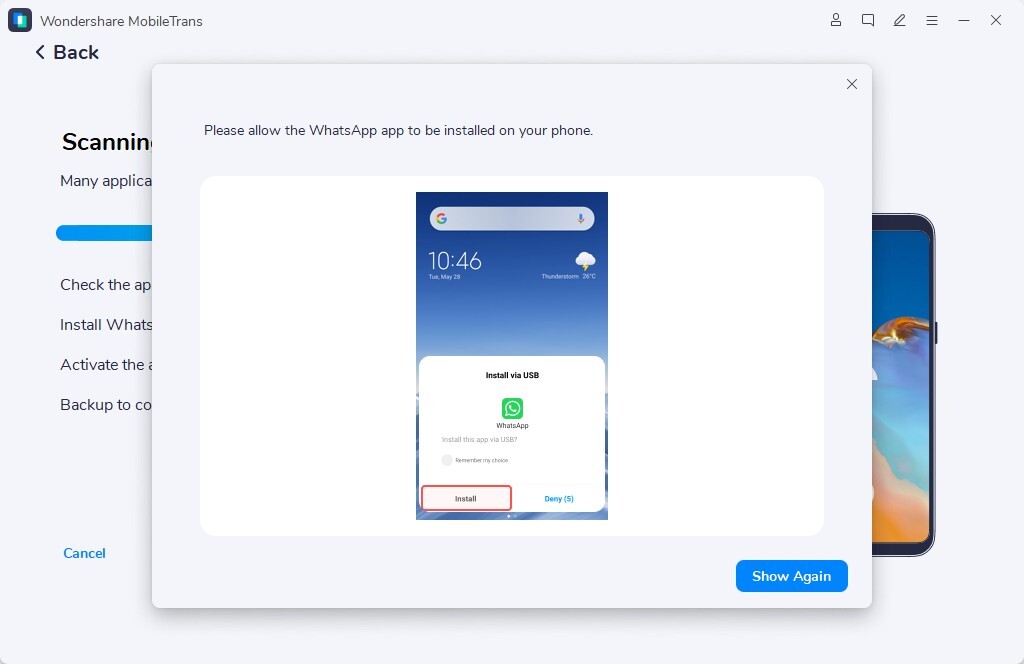 For access to the installed WhatsApp application's files, media, and photographs, grant permission.
Restore every backup file on the smartphone by logging into your WhatsApp account. Click Next.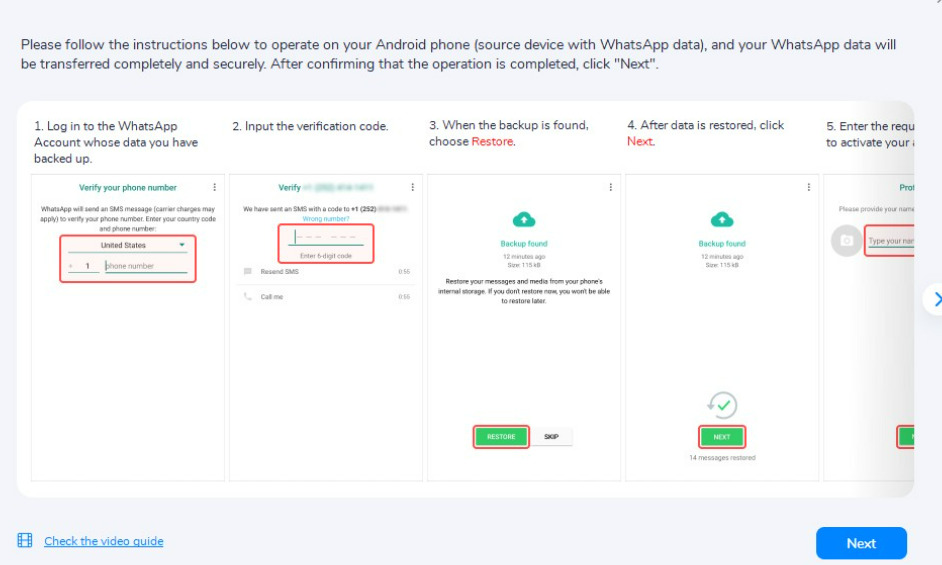 All deleted messages are found by the software. Press the "Restore to Device" button after selecting the files you want to restore.
Supporting by Windows 11/10/8/7/XP/Vista and 12(macOS Monterey), 11(macOS Big Sur), 10.15 (macOS Catalina), 10.14 (macOS Mojave), Mac OS X 10.13 (High Sierra), 10.12(macOS Sierra), 10.11(El Capitan), 10.10 (Yosemite), 10.9 (Mavericks), or 10.8.
Similarly, you may move WhatsApp Business messages from an Android device to an iPhone, and vice versa, as well as from an iPhone to an Android device. Moving from an Android to an iPhone using MobileTrans makes it easier to transfer GB WhatsApp to WhatsApp.