This quick how-to will let you drop items in Roblox.
How to Drop Items in Roblox PC/Laptop/Computer
Follow the steps below to let go off items in Roblox PC or Laptop:
Take Note of: Whatsoever item you want to drop in Roblox, you need to have it in your inventory or your hand. Anyway works
"To navigate your inventory online in Roblox, scroll a little down…"
Now, let's learn how to drop items in Roblox PC.
Join the Game
Pick up an item in your inventory
Hold it
Click Backspace
Otherwise, left click mouse or Del button multiple times.
This should drop the item in your hand somewhere close to your character.
Remember that: Although, this method will drop anything in your inventory, it will not drop hats for which you need to:
Keep in mind that to make this solution work, you need to be playing in a server that does allow it.
However, you can not know if it does allow or not.
In-case the solution does not work, you should get to know that the server has drop's disabled.
Must Read: How to Add Friends on Nintendo Switch
Navigating your Inventory Online in Roblox
The website offers an easy way to manage certain game functions such as character customization and outfit design.
Follow these steps to navigate your inventory on the Roblox website:
Select the menu icon in the top left and select inventory
Use the menu on the left to select item categories and navigate from there
If you do not see the item you're looking for, there is a page selector at the bottom of each page.
If your inventory has multiple pages, scroll through each one to look for the item.
keep Inventory Privacy in Roblox
This is important.
Why?
Because past time Roblox players used to snoop on other player's inventory for many little good reasons.
Since then spying became more difficult.
The fact that developers added inventory privacy as a setting.
To make your inventory private in Roblox you need to:
Log into your account
Select the cog menu
Select settings and privacy
Set your inventory to your desired settings
As a result, players who will effort to view your inventory will see a message reading 'You cannot see this player's inventory'.
How to Drop Items on Roblox Mobile 2021
Majority of servers do not allow for this.
However, there's still one method that will help you to drop items on Roblox in 2021.
Navigate to the inventory
Pick an item
Click on Chat
Click on the cross button or the backspace key – numerous times. 7 is recommended in a row.
This will let go off item in Roblox in mobile.
More Reads: How to Unban Someone on Discord
How to Drop Items in Roblox Panoramica
To drop items in Phasmophobia, you need to press the G-key on your keyboard.
That's all there is to it.
Make sure that you have the item in your hand that you want to drop.
If this does not work, probably there could be control settings which then needs to be looked.
This way you can drop items in Roblox Paranormica.
How to Drop Items in Roblox on Xbox 2021
Note: Majority of the servers do not have this feature enabled. Some work in servers like Skyblock or those Minecraft type ones where dropping items is part of the game.
Anyways,
You can unhand items in Roblox on Xbox in these simple ways:
Join the Skyblock Game
Equip an item
Click multiple times on the down arrow key located on the d-pad
The object will drop off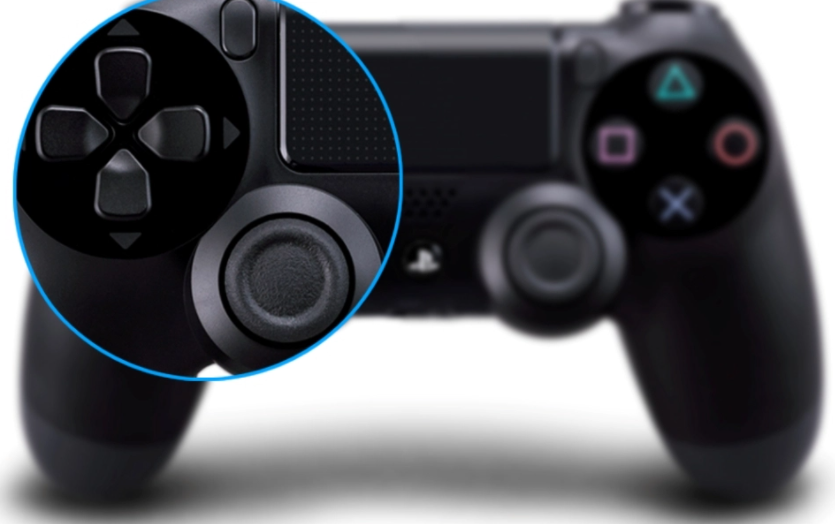 How to Drop Items in Roblox Bedwars
To loose grip on items in Roblox Bedwars, you will need to press the letter Q on your keyboard if you are playing on the PC.
If you want to drop items in Roblox on mobile, you will need to select the item and press the blue button that has an up arrow to drop an item.
How to Drop Items in Roblox islands PC
To discharge items in Roblox islands PC:
Press Q
To pick them up press 'F'
To drop multiple items in Roblox:
This way you can drop items in Roblox.
Also Read: PS5 Black Screen
Drop an axe in Lumber Tycoon 2
If you press backspace on your keyboard the axe will fall to the ground.
This way you an drop an item in lumber tycoon 2.
Read for help: Spacebar Not Working on Windows 10
How to throw down Items in Roblox jailbreak
You can let fall the cash in Roblox jailbreak by clicking the cash GUI on the left, and in the bottom right corner players can enter the amount they want to drop.
Once you type in the amount, press the 'Drop' button to drop the cash
The maximum amount of money they can drop every 24 real-life hours is $50,000.
How to Drop Stuff in the Roblox Neighborhood
You can drop any stuff or for example food in Roblox Neighborhood by picking an item from the fridge and pressing the backspace key and it'll do the job automatically.
Hence, this way you can unhand items in the Roblox Neighborhood.
Helpful Article: USB Port Not Working on Windows
Trading Items in Roblox
In the steps below you will learn how to trade items on Roblox.
This way you can interact with other players in Roblox.
For this you have to be builder club subscriber so you can trade items from within your inventory.
It's all done through the inventory interface.
Select the player profile of the person you want to trade with
Select the three dot menu icon in the top left of their page and select trade items
Now, select the items you want to trade for within the popup window that appears
Add your own item or Robux if you're adding in-game currency
Select Submit
Once you add items to the trade window, you can move the cursor over each item to add or remove from trade.
Click the submit message.
The other person will receive the message to accept or reject the trade.
For a little more research visit their website.
An advantage of trading in Roblox helps in keeping your inventory fresh and manageable.
It's a nice way of getting new gear while discarding the old.
It's true that it takes some time to get comfortable with managing your inventory, dropping items, and trading, but the result will of a great one.