Forgetting a password can be a frustrating experience, especially for streaming services like Hulu. Passwords are a huge culprit for getting lost in the folds of our brains, what with all their letters, numbers, symbols, and whether they're in the correct order.
Fortunately, recovering and changing a forgotten Hulu password is simple and straightforward. This article will provide a step-by-step guide on recovering and changing a forgotten Hulu password.
How To Recover and Change a Forgotten Hulu Password
If you forget the password, here are some of the best ways to recover your Hulu Password. So, let's take a look.
1. Use Hulu's Forgot Password Tool
It's not uncommon to forget a password, regardless of whether you have a good or bad memory. Thankfully, Hulu recognizes this issue and offers a solution through its "Forgot Password tool" – a webpage that allows you to change your password in case you've forgotten it. To access this tool, follow the steps below steps:
Through Browser
On your mobile or web browser. (You are on the Hulu Forgot Password tool if you already see the "Trouble accessing your account" box.)

On the box's empty field, input the email address linked to your Hulu profile.
Hit the "Send me a reset" link button afterward.
Through the Hulu App
You can also recover your Hulu password by using the Hulu app. To do so, follow the below steps;
1. From your mobile device's app dashboard, access Hulu.
2. Find and press "forgot password" on the login page.
3. Enter your email address in the "Trouble accessing your account" box.
4. Press "Send me a reset link".
After starting the Hulu password recovery process, you should receive a password reset link from Hulu via the email address you provided. It's expected to arrive within 15 minutes and should be used within three hours, per Hulu's guidelines. Otherwise, it will no longer be valid.
What if you did not get the reset link for the Hulu password you forgot? Do not panic yet. Instead, do any of these:

1. Look for the email in your other email folders (e.g. in junk or spam).
2. Repeat all the steps from the tutorial after three hours and see if you will receive the email.
2. Try the Hulu Account Recovery Page
In case you're still unable to receive the password recovery email or if you've forgotten not only your Hulu password but also the email address associated with it, please take the following steps:
Go to the Hulu website.
Under the "Send me a reset link"> Click "I don't remember my email address".
Fill out the account recovery page. (You will be asked to indicate the last four digits of your Hulu-linked credit card, the card's expiration date, your billing zip code, and your birthdate).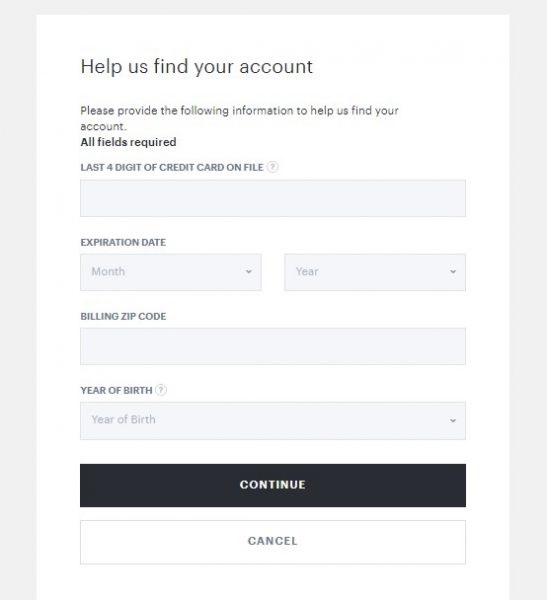 Press Continue once you have double-checked your information.
Wait for Hulu to display the email address you previously linked to it.
After seeing your email address, return to the Hulu Forgot Password tool to input it.
Request for the reset link, just like in the previous tutorial.
Set a new password via the link, then log in to the Hulu app to start streaming.
You May Also Like: