Most of the time just closing down the Discord app does not log you out of your account. Normally Discord is set to automatically boot up and sign in to your account when you start up your Windows desktop or Laptop.
If you're using Discord on a desktop or a mobile app, you can log in to two different accounts. However, you cannot add multiple accounts on Discord. This means that you have to log out of Discord on mobile-first.
In this guide, you'll learn how to sign out of Discord on all devices, how to switch accounts on Discord, and more.
Why You Need to Log Out of Discord App
Forgot to sign out after using your friends device.
Need to sign out of all devices for security.
Potentially protect against unauthorized account access.
How Do I Log Out of Discord on a PC or MAC
Logging out of the Discord app is easy. Here's how you can sign out of your account when you're on a computer:
Open Discord app. Navigate to Discord website if you want to access it in your web browser. Click Open
Click the gear icon. It's there at the bottom of the screen on the left next to your username
This will open the User Setting Window
On the left, scroll down a little and click Log Out.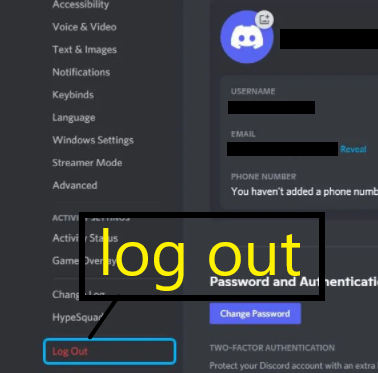 A confirmation window will appear.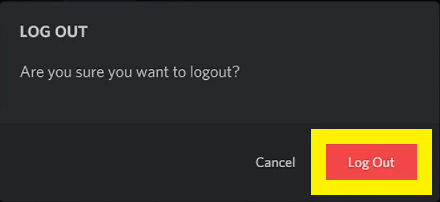 This way you can log out of Discord on a PC or computer.
Related: Discord Screen Share Audio Not Working
How to Log Out of Discord Mobile App
The following content will show you the ways to sign out of Discord on Mobile either on iPhone or Android.
Here's how to log out of Discord: For Mobile (Android):
Open the Discord app on your device.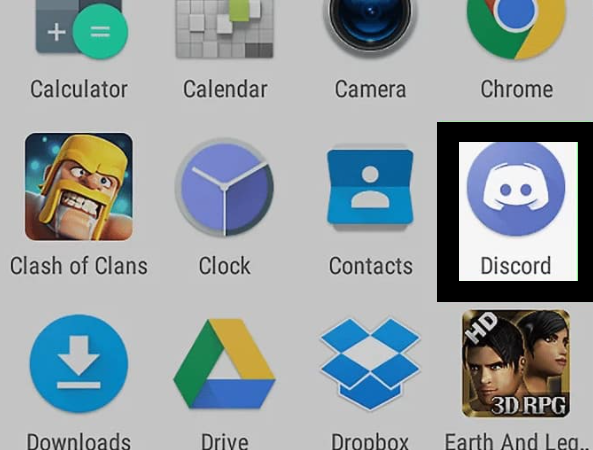 In the upper-left corner of your screen, click on the three horizontal lines icon.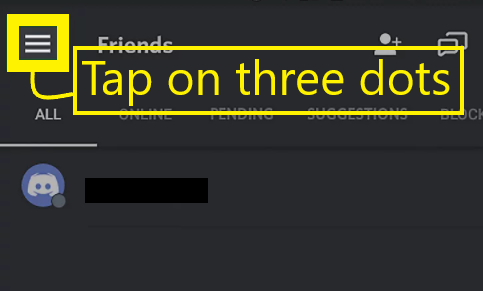 This will open the navigation menu. You can even swipe right from the left edge of your screen to open this menu.
On the appearing window (navigation window), tap the white gear icon. This is located in the lower-right corner of the screen.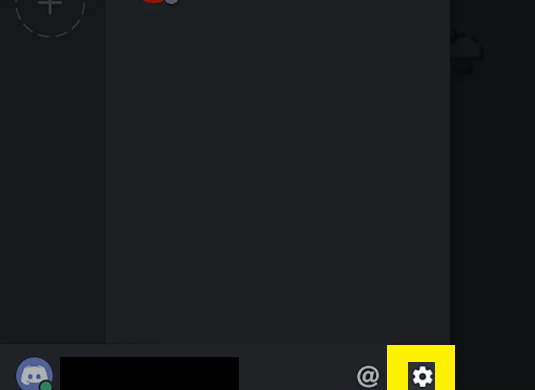 It will open User Settings page
Now, tap on the white gear box icon that has a rightward arrow in it. This is located next to the three vertical dots in the top-right corner of your screen.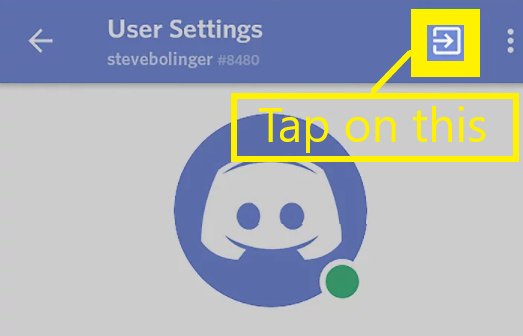 Clicking on it will sign you out of your account on iPhone (iOS) or android.
How Do I Log Out of Discord on all devices? Log out from Discord Web
At times, Discord does not simply close down when you log out of your account. Typically, the application automatically boots up and logs into your account when you start up your computer.
Logging out of all devices is also important in the case when you lose your devices that still have Discord logged in.
In any case, we do not want the application running, but logging out of the platform on all devices whether it be your android device, PC or Mac or even a web browser or any other signed-in machine.
Therefore, to log out of Discord from all devices you have to:
Sign up Discord or Login to Discord
Move your cursor to the gear icon(user settings) next to your username
Click Edit
Create yourself a new password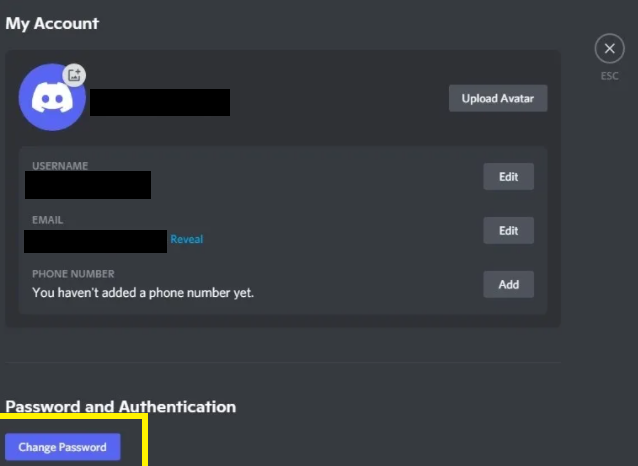 This way when you create a new password and sign out of Discord on all devices.
After this when you log back in or sign-in on the other devices, you have to input your new password on each device one by one.
Enable/Disable Two-Factor Authentication
You can also Discord log out of Discord on all devices by turning on/off the two-factor authentication of your Discord account.
This is useful when you don't want to change the current password.
Go to User Settings > My Account
Click the Enable Two-Factor Auth button
Follow the on-screen instructions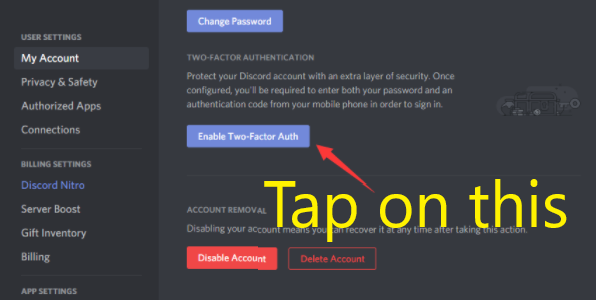 Next, you have to input a 6-digit code together with your password to log into your Discord account since then.
Download either the Google Authentication or the Authy app
Scan the barcode on the Discord screen using the 'Scan a barcode' option on the authentication app.
Your account will be added to the Google Authentication
You'll get a 6 digit key on the app
The 6 digit code will keep changing after a few seconds.
However, the authentication will still work with the code which was just replaced by the new one.
When you enable this option, you have to input this code along with your password to log in every time because Discord logs you out from all the devices automatically.
Thus, this way you can not only log out of the platform, but you also make your account more secure.
If you have already enabled this option disable it to get the account logged out of discord from all devices.
Once you do that, enable the option again to authenticate and make sure that Discord is logged out from all your devices.
Frequently Ask Questions & Answers
Here are some of the useful Frequently Asked Questions on the topic at hand:
Why Can't I Log out of Discord?
If discord is not logging out, then scroll down to the bottom of the screen where you'll find the logout button coloured red. Tap on that to log out of the Discord account.
What happens if you log out of discord?
You will get a notification/email stating that this device triggered a Sign Out of All Devices. If it was done by you, you can ignore it. However, if they did not trigger the action, you can clock a button to reset the account's password.
Where is the Log Out Button on Discord
This button is located next to the three vertical dots in the top-right corner of the screen. Tapping it will log you out of Discord.
Does changing discord password log you out?
The point you change your password, you'll be logged out of all other Discord sessions you're logged in. This can be your mobile, desktop, computer or any other device.
Does Discord automatically logs you out?
When you add an "Auto Log-out" setting in the "My Account" category, Discord would automatically log you out, if the option is ticked as positive. 
How Do I Log back Into my Discord Account?
login on the desktop or browser app
You should get a dialog box letting you know your account is pending deletion
Click Restore Account
Your account will be restored and you'll be back in your account!
How Do I Switch Accounts On Discord?
Log out of the existing Discord Account.
Log back in to your other account by tapping on the 'Login' button.
Note: You have to do it manually because Discord does not have an in-built feature to switch accounts on the app itself. Hence, you have to log out first, then switch in back again.
Does Discord Keep Chat Logs?
It does store chat logs on its servers. In fact, it is stored permanently on the Discord server unless you decide to delete them.
When you do that, you delete your own messages for yourself and others too so there's no chance for any infringement.
When you delete someone else's chats you delete them on your end only.