Windows 10, the latest version up-to-date and likely for a few years more has been everyone's favorite since it came. Should I upgrade to Windows 10? Windows 7 and Windows 8 users could upgrade to Windows 10 for free for the first year. While others (Windows XP and Windows Vista Users) have to buy it.
Should I upgrade to Windows 10?
Buying the Windows will cost you some bucks, but you might not regret spending it. It has a ton of new features and updates along with the modern design that will be discussed further. So let's get started to help you decide, should I upgrade to Windows 10?
1. A Secure Windows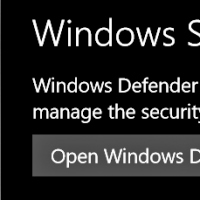 As security is always the top priority, Windows 10 is the most secure window. Additionally, it gets better with the frequent updates Microsoft offers.
It can of course never protect you totally due to the additional threats being created every day. It does provide you the best possible security even when compared to the best anti-viruses and defenders. Even the US defense department has shifted to Windows 10.
Apart from Windows 10 defender, an upgrade to Windows 10 will enable Smart Screen and encryption.
Related: How To Turn Off Windows Defender?
2. Faster Than Ever
From all of the previous versions, Windows 10 has to offer you some very good speed. From booting Windows 10 to other utilities, the time has been reduced than the average speed of Windows 7/8.1/XP/Vista. Resuming from sleep is lightning fast as well which makes the question, Should I upgrade to Windows 10 easier.
3. Cloud Storage

OneDrive is integrated into Windows 10, and OneDrive comes in very handy when you have a phone or any other device as well. Your data on your PC is accessible on your phone and vice versa.
4. Free Upgrade
Should I upgrade to Windows 10? or wait?
Like Microsoft offered a free upgrade to Windows 10 from Windows 8.1/7 users, it's expected that the same tradition will continue for the future version of Windows. If this is the case, then you would be enjoying the next Windows along with this one in price of Windows 10.
5. Mobile Friendly
Windows 10 has been purely designed to work perfectly on touch devices, and especially the 2 in 1's. Devices like HoloLens ( virtual reality headset of Microsoft ) once available would change the experience altogether.
Playing Games would never have been so much fun without Windows 10. The graphics technology used gives an amazing experience overall if you decide whether Should I upgrade to Windows 10.
6. User Friendly & User Caring Windows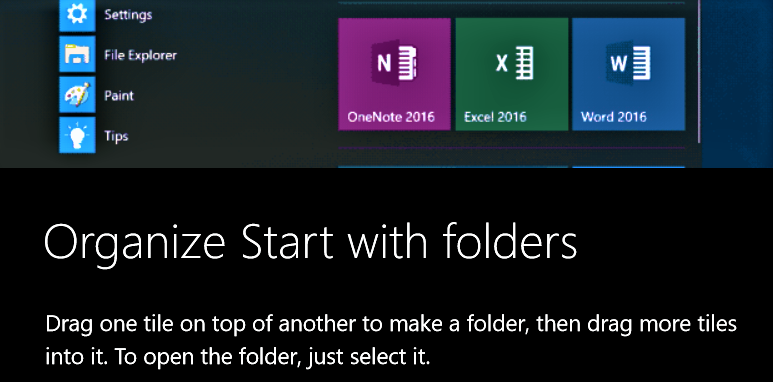 Microsoft Windows 10 is friendly in terms of icons, the much accurate Cortana, tablet mode, and other graphical interfaces.
Additionally, the upcoming Windows may be designed what you want them to be. This is possible due to the Windows Insider Program, where you can upvote the features you like and downvote that you want to remove. You can give suggestions to the Microsoft Windows team as well.
7. Tons of new Features
There's a large list of the new features that have been added to the latest Windows 10 to shape your opinion on Should I upgrade to Windows 10:
Cortana:


This is a much better voice assistant, and has got better with the latest updates that even works now at the lock screen. It comes in handy doing basic tasks e.g. opening an app
Windows Store: This was offered in Windows 8 as well, makes your PC more mobile and apps easy to be installed from the 700,00 collection.
Timeline:


This feature takes you to the recent tabs and even the windows that you have opened in the last 30 days. This is extremely helpful in keeping track of your previous days and locating your activity saving lots of time.
You have a task view button and swiping up three fingers will take you there as well.
Microsoft Launcher:


You can experience and tranfer what you are doing on phone to your PC increasing your productivity. You will feel the phone as your PC too and the launcher has cool features that you must try.
Switch to Phone:


You can do that without the launcher too in the newest update.
Microsoft Edge: This new browser by Microsoft has been praised a lot. Microsoft Edge has all the modern design with new features that Chrome and Firefox lack too.
Suggestions:


Like the Google's auto complete, you can turn on suggestions to help you save time while being sure for the spellings sometimes one forgets.
Paint 3D:


The Paint app is also redisgned and totally changed with all new amazing features. It also added a dimension, jumping from 2D to 3D.
Focus Assist:


Remain attentive while getting rid of distractions some notifications make.
Emojis:


Talking about getting mobile, now you can use emojis from your keyboards as well.
Windows Media Player: Apart from increased supported formats, it allows burning CD/DVDs.
The features are never-ending, You need to buy Windows 10 to get the whole amazing experience. Try it to find it. It's not the perfect Windows, there are some problems but the good ones surely outweigh them. This is why millions of Windows 10 devices have already been sold out.
Those asking, should I upgrade to windows 10 from windows 7? Or Should I upgrade to Windows 10 from Windows 8/8.1? Both windows are good to go and have been rated good enough, but according to Users' response after the updates since its release, the Windows has got much better.
For Those asking should I upgrade to windows 10 from windows  XP? Or Should I upgrade to Windows 10 from Windows Vista? You definitely need it, Don't you?
Related: Get Windows 10 Product Key
Now it's Your Turn!
Are you interested in buying Windows 10? If Yes, are you Upgrading to windows 10? If No, What do you think the latest Windows 10 lacks? Tell us what features you liked the most?
Don't forget to ask questions or any further advice you require if you are still wondering should I upgrade to windows 10.