Can I still upgrade to Windows 10 for free? It's a question that every potential user who wants a free Windows 10 upgrade asks. The simplest answer is "YES".
You can still download Windows 10 on any PC using the Microsoft free upgrade tool. You don't need to buy a product key if you have a genuine copy of Windows 7, Windows 8, or 8.1 running in your system.
In this article, we will explain who the free upgrade process works. After reading this post you will also be able to upgrade Windows 10 Home to Windows 10 Pro by using a product key from a previous business edition of Windows 7, 8, or 8.1 (Pro/Ultimate).
Read Also: How To Download Windows 11 & Upgrade From Windows 10, 8.1 & 7
Things to do before Doing Windows 10 Upgrade
Those users who have a genuine copy of Windows 7/8/8.1 whether its Windows 7 Home, Pro, or Ultimate edition, or Windows 8.x Home or Business. Follow the steps mentioned below to get a clean untouched free genuine copy of Windows 10.
Before you start the upgrade process you need to make sure that certain things are OK.
Create a backup before upgrade – Although upgrading to windows 10 doesn't automatically erase all your data unless you choose it. But it's always a good idea to create a backup of your data on another device or cloud storage.
Make sure that you have a Windows 7 or Windows 8 product key in front of you because you will be needing it shortly. If you can't find the Windows activation key, then you can download NirSoft's ProduKey software. This tiny tool will locate the license key for you. Write it on paper and have it before you when needed.
Temporarily uninstall all third-party antivirus software.
How To Upgrade To Windows 10 from Windows 7, Windows 8 or Windows 8.1 For Free
Customers can get Windows 10 free upgrade by accessing their assistive technologies page. This is still alive and works. Now that you know that this page exists head to the Microsoft windows 10 free download page.
If you want to upgrade Windows on a system that you are currently using;
Click on the "Download Tool Now" button and download the mediacreationtool.exe file.
Now run this tool and you will see "Getting few things ready".
Accept the license agreement to initiate a free Windows 10 download process.
When asked select "Upgrade this PC now".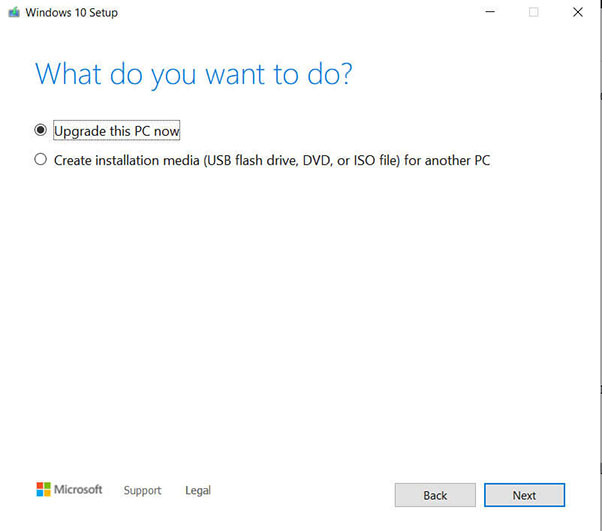 If you want to upgrade Microsoft Windows on more than one machine then select "Create Installation Media".
You will get a clean Windows 10 install on a USB bootable drive which you can use on other PC and install the setup.
During the upgrade process choose if you want to keep your previous data or want a clean install.
Once the Windows upgrading process complete, head to the Settings > Update & Security > Activation Screen.
Here you will see that your Windows is activated with a digital license.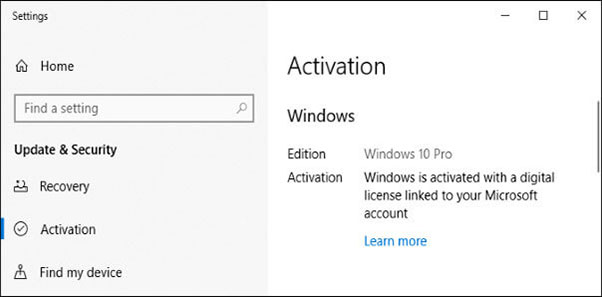 If you sign in to Windows 10 with a Microsoft account, that license will be linked to your Microsoft account, making it even easier to reactivate Windows 10 on your PC if you ever need to install it.
If you choose Upgrade this PC now!
If you have chosen the first option then once the download is complete you will get Windows 10 ISO image file. Use virtual drive tools like WinCDEmu, virtual clone, etc. to mount Windows 10 ISO images. Now the ISO image is mounted just double-click on the setup to start the upgrade process.
If you choose "Create installation media" then!
If you opt for the second option then you need to insert a clean USB drive having 12 GB into your system. Windows 10 will download on it now use this bootable USB flash drive to install the latest OS.
Connect this bootable flash drive with the system on which you want to upgrade Windows 10 and double-click setup.
This is how I upgraded my PC to Windows 10 because it's time to move on to the latest operating system.
Read Also: